Wheaton College Physics Students Win National Recognition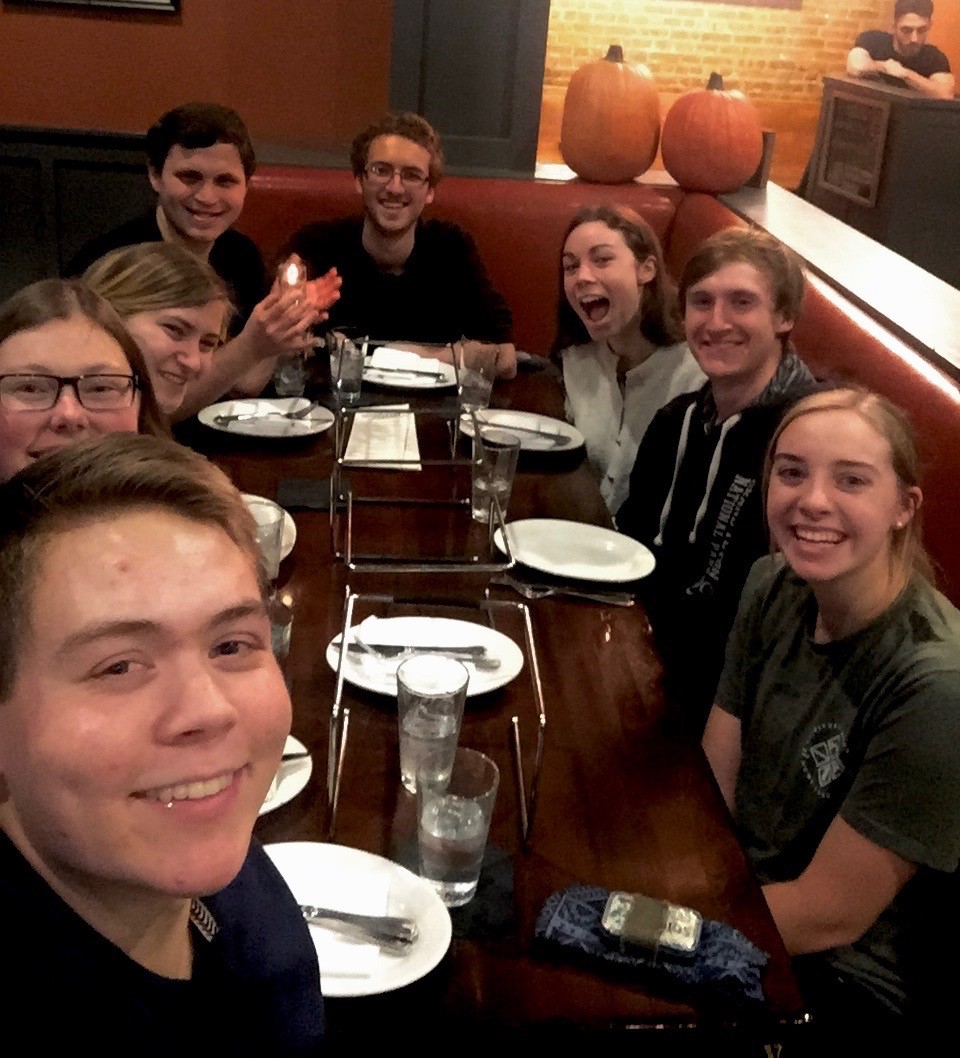 Wheaton College Society of Physics Students at PhysCon 2019
Student-Led Physical Sciences Organization is Honored with Award from the National Office of the Society of Physics Students as an Outstanding Chapter
The Wheaton College chapter of the Society of Physics Students (SPS) has won an Outstanding Chapter Award from the SPS National Office. This is the sixth time in eight years the chapter has been recognized for its excellence as a top-tier student-led physical sciences organization, a designation given to fewer than 10 percent of all SPS chapters at colleges and universities in the United States and internationally.
The Society of Physics Students (SPS) is a professional association designed for students and membership is open to anyone interested in physics and related fields. SPS operates within the American Institute of Physics (AIP), an umbrella organization for professional physical science societies.

The SPS chapter at Wheaton College is advised by Dr. Heather M. Whitney and is led by student officers. The 2020-2021 officers are:
Ahnika Boring, Physics '22 (President)
Ruby Burgess, Physics '22 (Vice President)
Curtis McLennan, Physics and Applied Mathematics '23 (Treasurer and Fundraising Coordinator)
Kyle Duke, Mechanical Engineering '23 (Ingenium Coordinator)
"We are thrilled to receive this recognition and honored at how it reflects our chapter's ongoing commitment to the physics and engineering students at Wheaton College! Although last year was unexpected in many ways due to COVID-19, with the creative and dedicated leadership of cabinet members like 2019-20 President Rachel Barron, we accomplished a lot and had a memorable couple of semesters," said Ahnika.
SPS chapters are evaluated on their level of interaction with the campus community, the professional physics community, the public, and with SPS national programs. The Outstanding Chapter Award recognizes high levels of outreach as well as unique approaches to fulfilling the mission of SPS to "help students transform themselves into contributing members of the professional community."