Engineering Students visit Premier Mechanical
Premier Mechanical Inc. focuses on design, construction and installation of HVAC systems around the Chicagoland area and beyond. They are located in Adison, IL, about eight miles from Wheaton. On Friday afternoon, February 25, four engineering students and the engineering program coordinator, Jeff Yoder, took a van to Premier where we first toured both their design office and their staging area where the in-house construction takes place. There, we spoke with several engineers, including John Schulz and Ethan Baisdan, who told us about how Premier Mechanical has grown since they began in 1995 and are now outgrowing their current facility. Impressively, many of their employees have been at Premier Mechanical for more than 20 years, indicating that people both enjoy their work and enjoy Premier Mechanical as an employer.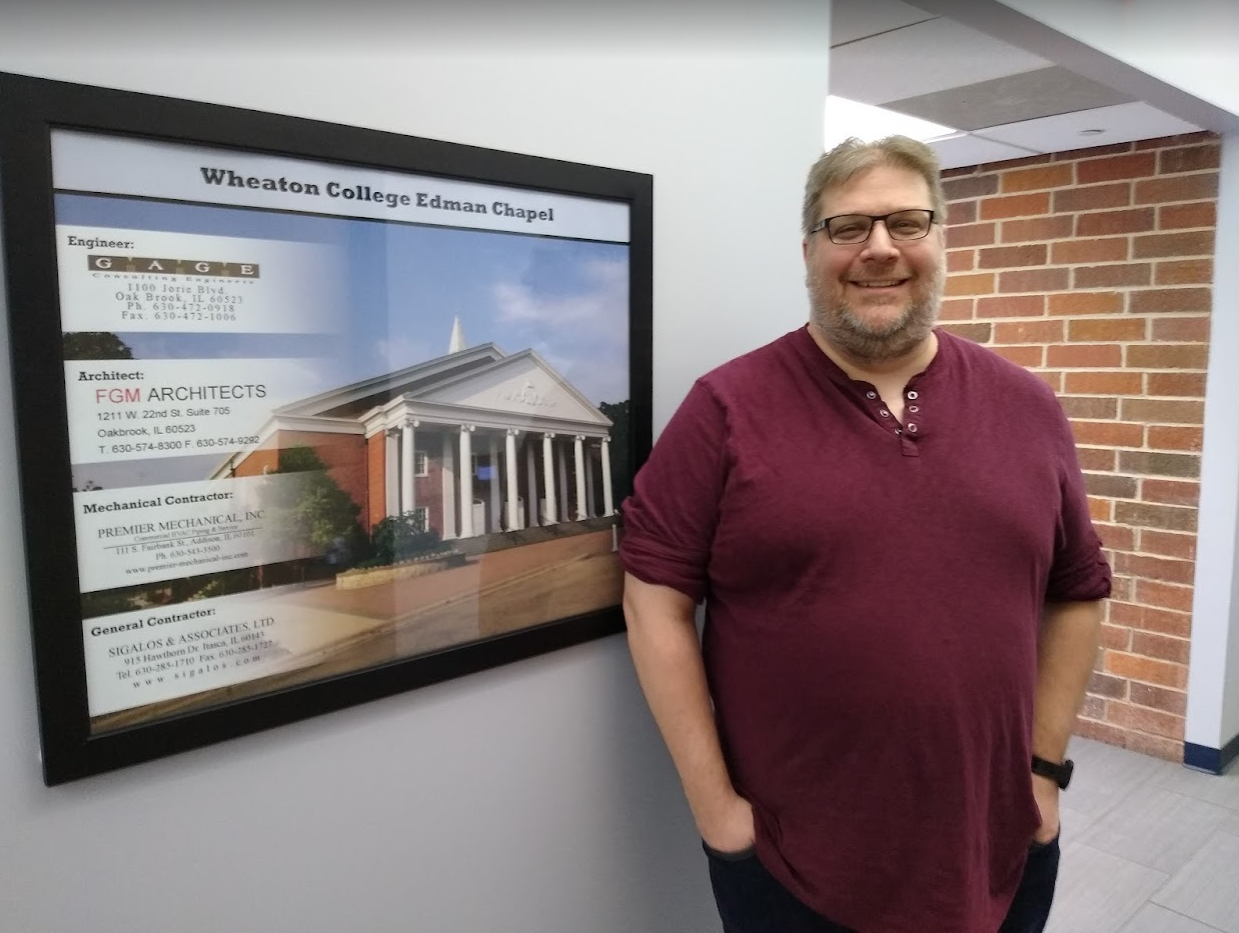 Premier Mechanical designed and installed the HVAC system in Edman Chapel. (Image credit: Jeff Yoder)
This tour came about because of 5th year engineering student, Collin Uveges ('22) who interned with Premier Mechanical last summer and will begin full-time work when he graduates in 2022. Premier Mechanical has also worked for Wheaton College and has, among other things, designed and installed the HVAC system in Edman Chapel.