Moles Scholarship Awarded in Honor of George Yoggy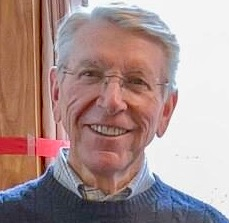 George Yoggy October 16, 1937 - March 27, 2018
This year the George Yoggy Scholarship, funded by The Moles, was presented to Rebecca Geiger, a third-year engineering student with interests in applying her skills for the benefit of marginalized people. Her scholarship and ambition contributed to her receipt of the George Yoggy Scholarship.

George Yoggy attended Wheaton College from 1956 through 1958. He went on to become an expert in the field of shotcrete and grout applications for ground support in tunnel and mine construction. He was a longtime member of The Moles (www.themoles.net), an organization that works toward supporting engineers in heavy construction. To commemorate George's life and work, a scholarship was established for a second or third year engineering student whose studies are applicable to the heavy construction industry.

The scholarship will again be awarded for the 2019/2020 and 2020/2021 academic years, and possibly beyond. All eligible students are encouraged to apply.