Studying Abroad at Uppsala University, Sweden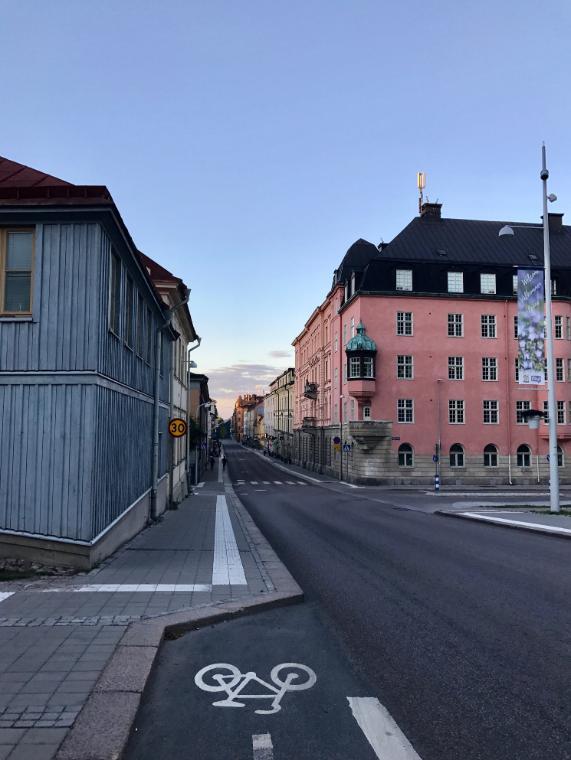 Uppsala University
Jacqui Felcan ('19) spent Fall semester 2017 at Uppsala University, Sweden. Uppsala University partners with the Council on International Educational Exchange (CIEE) to offer courses. CIEE is a non-profit, non-governmental international exchange organization that provides quality, rigorous, study abroad opportunities for students from a wide variety of US colleges and universities. Uppsala has about 40,000 students and is a leading research university. Swedish astronomer Anders Celsius (1701-1744) became a professor at Uppsala University as well as Anders Jonas Ångström (1814-1874,) one of the founders of spectroscopy. Every year the Nobel prize winners lecture at Uppsala University.
Application Process.
Jacqui's application process was easy. She typed in her GPA and some information and she was accepted as a student. She enrolled in three classes, Quantum Mechanics, Sustainable Development, and Intercultural Communication. All the classes were in English. The Intercultural Communication class is acceptable for anthropology credit from Wheaton.
Swedish Educational System
The educational system in Sweden is much different than that in the US. Jacqui did not have any homework while studying physics and only had three labs during the semester. She had two to three lectures per week and one lesson class for physics where the lecture material was studied and any problems associated with the lecture material were solved.
Many of the classes overlapped as the different departments do not coordinate their schedules like the departments at Wheaton College. She would have liked to have taken a Swedish class but it overlapped with all of her three other classes. Class schedules can change from week to week.
As the classes were bigger, there was much less personal interaction with the professor than at Wheaton. The professors did not have office hours where she could interact with them although her questions were answered by email.
Overcoming Challenges
One of her major challenges was how to use the free time that she had. She had to "seek things out" and joined a gym on campus. She also joined one of the student nations groups, a type of Swedish college fraternity group that has its own cafes and events.
Finding a Church Home
Jacqui also managed to find a church she could attend in Uppsala. She attended the English speaking ID church that has about 15-20 members and enjoyed good fellowship at the church.
Benefits of Studying Abroad
Jacqui noted many benefits of her semester studying abroad. The cross-cultural experience and interaction was invaluable and many opportunities were available. She expanded her "horizons" and experienced "unprecedented personal growth." She had valuable experiences in "different and sometimes bigger science programs." She shared interesting ideas with people from all over the world. Her experience opened her "eyes to parts of the world outside Wheaton."