The Wheaton College Department of Education provides a unique approach for those interested in special education.
Wheaton College and the Haskins Foundation have partnered together to create a special education endorsement program that is designed to equip educators to effectively serve students with exceptional needs guided by a biblical worldview.
LBS1 Endorsement
Added to your Professional Educator's License
Applies to your designated grade level
18 credit hours
Issued upon licensure (graduation)
All education students, undergraduate and graduate, are encouraged to pursue an endorsement in special education. Whether your hope is to become a special education teacher or you are planning to be a regular classroom teacher, the Special Education Program at Wheaton College helps future educators learn the strategies and resources to serve all students.
Special education teachers
Regular classroom teachers
Future administrators and leaders in education
Purpose
---
"Our desire is to empower our future teachers with the knowledge and resources of best practices to help them reach and inspire all students whether in a special education or regular classroom setting." - Thomas Boehm, Ann Haskins Assistant Professor of Special Education, Wheaton College.
---
Resources for Schools, Congregations and Families
Center for Faith and Disability
CFD website list of resources (link to Center page: Schools)
The Church and People with Disabilities: Becoming Communities of Belonging
Presentation by Dr. Erik Carter, Vanderbilt University, delivered at Wheaton College March 14, 2018
Watch video >
Download Lecture Handout (PDF)
Not Special Needs
Video produced by Down Syndrome International
Watch video >
Welcoming People with Developmental Disabilities and Their Families: A Practical Guide for Congregations
(FREE downloadable guide in PDF format)
Contact
For more information contact Professor Thomas Boehm at thomas.boehm@wheaton.edu or 630.752.5937. Thomas Boehm's profile
Student Voice: Laura Smith, '17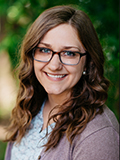 "Thanks to the Special Education Program, I am better prepared to provide a quality education for all of my students. This endorsement process has equipped me to advocate for students with special needs and their families. I am excited to encourage and foster the potential of all students, including those with special needs. I have accepted a general education 4th grade position. It is a testament to the department that I actually got to choose between several possible positions."
- Laura Smith, '17