Chicago is a culturally rich and diverse city with excellent museums, a vibrant public art scene and numerous gallery districts. Famous for its modern architecture and inspiring urban design, the city serves as a continual example of art and design in action and the power and potential of art to affect change and define culture. It is a wonderful resource which greatly enriches the department's curriculum. Students will take field trips to the city regularly, participate in internships, and begin to build relationships and connections that lead to opportunities beyond the classroom.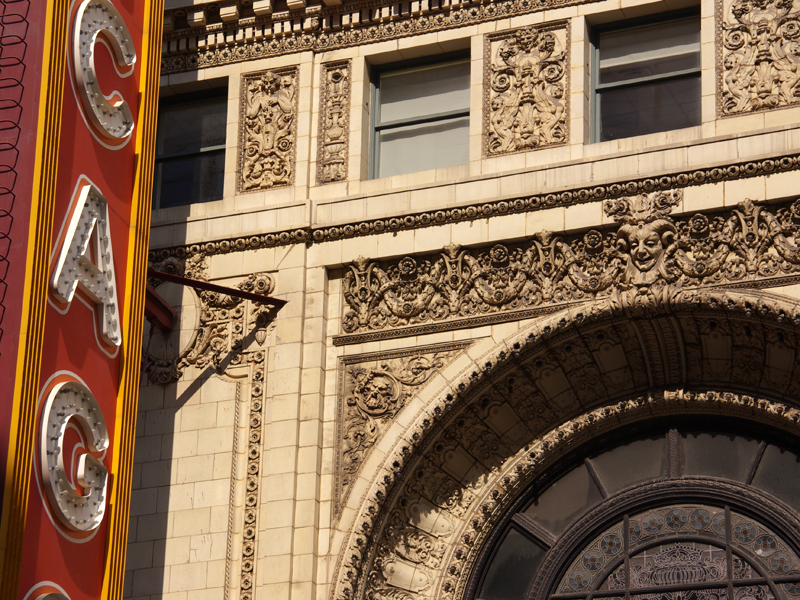 Art Institute of Chicago - one of the top museums in the world, the Art Institute has a massive collection of work from around the world and throughout history. Admission is free to Wheaton students. More info
Museum of Contemporary Art - hosting a large variety of contemporary artists in numerous exhibits, the MCA is a great place to see what is going on in the art world today. Admission is free on Tuesdays. More info
Museum of Contemporary Photography - founded in 1976 by Columbia College this free museum showcases a variety of emerging and established photographers. More info.
Chicago Cultural Center - a beautiful, historic building that hosts free art exhibitions year round. More info
Smart Museum of Art - a free art gallery associated with the University of Chicago which hosts large variety of fine art exhibitions. More info
National Museum of Mexican Art - a free museum located in Chicago's Pilsen neighborhood that exhibits both contemporary and historic Mexican art. More info
Galleries in Chicago - there are a number of galleries throughout Chicago with the highest concentration in the River North neighborhood. The galleries often have receptions on the first or second Friday of the month, allowing for visitors to easily see a number of galleries in one evening. More info
Zhou B Art Center - a contemporary art center with rotating exhibitions and studio spaces. Artist studios are open to the public every third Friday of the month. More info
Bridgeport Art Center - housing galleries and artist studios the art center brings in a variety of contemporary artwork and has open studios on the third Friday of the month. More info
Navy Pier - EXPO Chicago, a exhibition of modern and contemporary art from galleries around the world, takes place at Navy Pier every September. More info Also, the SOFA (Sculpture Objects Functional Art and Design) exposition takes place every November. More info
DuSable Museum of African American History - with the mission of promoting understanding and appreciation of the achievements, contributions and experiences of African Americans, the museum host both contemporary and historical exhibitions. More info