Monday, March 21, 7PM, Coray Auditorium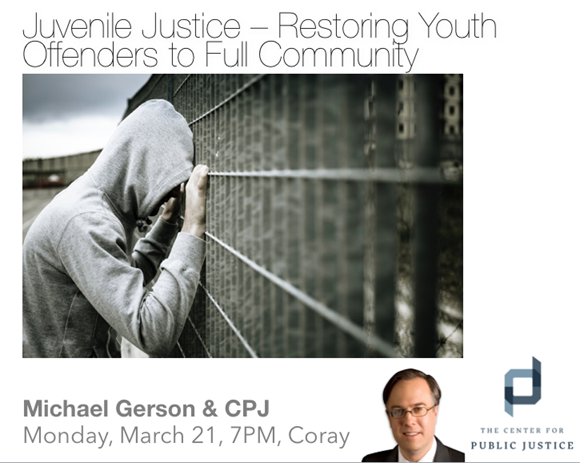 This lecture is based on the book Unleashing Opportunity: Why Escaping Poverty Requires a Shared Vision of Justice and will include authors Michael Gerson, Katie Thompson and Stephanie Summers.

Michael J. Gerson is a Visiting Fellow at Center for Public Justice and is a nationally syndicated columnist who appears twice weekly in The Post. Until 2006, Gerson was a top aide to President George W. Bush as assistant to the president for policy and strategic planning. Michael is a 1986 graduate of Wheaton College.

Stephanie Summers is the CEO of the Center for Public Justice, an independent, non-partisan civic education and public policy organization based in Washington, D.C., and is the publisher of the online journals Capital Commentary and Shared Justice. Ms. Summers is a member of the advisory board for the Institute for Public Service (IPS) at Pepperdine University.

Katie Thompson is the editor of Shared Justice, CPJ's online publication for millennials. She also serves on behalf of CPJ as a steering committee member of Faith for Just Lending, a coalition dedicated to ending predatory payday lending. Thompson graduated from Gordon College with a degree in communication arts and a minor in political studies.

This event is free and open to the public.