Tuesday, April 5, 7:30PM, Barrows Auditorium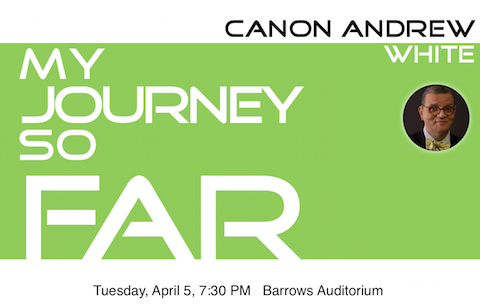 The Center for Applied Christian Ethics is pleased to announce Canon Andrew White will be returning to campus and will offer a public lecture on Tuesday evening, April 5th at 7:30PM. We will hear from Canon White regarding his work with refugee in Amman Jordan, including the Iraqi Christians, many from his congregation in Baghdad. We will also hear updates regarding Northern Iraq, ISIL and the latest news from the Middle East. According to Canon White there were 1.5 million Christians in Iraq, but in a few short months there are now only 260,000. Mosul, which is modern-day Ninevah, for the first time in 2,000 years no longer serves communion.
Canon White, known as the "Vicar of Baghdad" and President of Foundation for Relief and Reconciliation in the Middle East, has had a considerable role in the work of reconciliation, both between Christian and Jew and between Shi'ite and Sunni Muslim. Often in danger, he has nevertheless been able to mediate between opposing extremes. A man of God, he is trusted by those who trust very few. You won't want to miss the direct report from the heat of the battle.
This event is free and open to the pubic. It will be held in the Barrows Auditorium of the Billy Graham Center on Wheaton Campus.