What's been happening at CACE?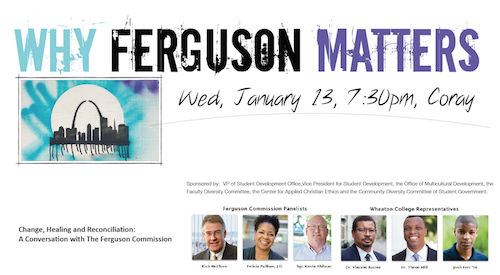 On behalf of Dr. Paul Chelsen, Vice President for Student Development, the Office of Multicultural Development, the Faculty Diversity Committee and the Center for Applied Christian Ethics we are excited for the opportunity to host three members of the Ferguson Commission along with Wheaton College's Dr. Theon Hill as they help us understand Why Ferguson matters, reflecting on the hard work of creating hope.
Change, Healing and Reconciliation: A Conversation with The Ferguson Commission will take place on Wednesday, January 13, 2016 in Coray Auditorium at 7:30PM. A Student Response will be offered by Josh Fort, Wheaton College Student Body President followed by a Q&A moderated by CACE Director Dr. Vincent Bacote. Please share with your professional network and colleagues as this event will be open to the public.
The Ferguson Commission Panelists are: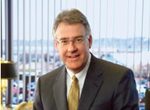 Rich McClure Co-Chair
, is an active leader in civic causes. He has extensive experience working with communities, as well as state and local governments on complex issues of education, government organization and public policy that has prepared him for this effort. He currently chairs the St. Louis Regional Board of Teach for America, an organization committed to addressing educational inequality. As a member and former President of Civic Progress, McClure has been active on a number of initiatives. Of note is his work to address issues in education, including improvements to the St. Louis Public Schools. He is the former President of UniGroup, Inc. and has held significant public policy leadership positions in Missouri and Illinois. He is on the boards of the St. Louis United Way, and the St. Louis Area Council Boy Scouts of America.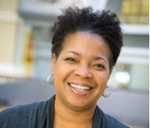 Felicia Pulliam, JD
A native of St. Louis, Pulliam joined the FOCUS team in January 2012 as development director. Felicia is responsible for organizational fund development, support, and events. Before joining FOCUS, Felicia worked as director of development to and independent development consultant for many area nonprofit organizations and local governments. Felicia earned her Juris Doctor from Tulane Law School after graduating from Xavier University with a bachelor of arts in political science and sociology. She is a graduate of the 2004-2005 Leadership St. Louis® class. Felicia has served on the Board of Trustees for MICDS and as an adjunct professor in the criminal justice program at St. Louis Community College.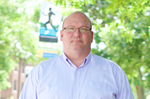 Kevin Ahlbrand, a graduate of Indiana State University, has 31 years of experience in law enforcement, and currently is a detective sergeant with the St. Louis Metropolitan Police Department and deputy commander of the Major Case Squad of Greater St. Louis. He also is the current president of the Missouri Fraternal Order of Police.
Wheaton College Representatives:
Dr. Theon Hill Assistant Professor of Communication. Dr. Hill's research explores the relationship between rhetoric and social change. Specifically, he examines the role of radical rhetoric as a crucial form of civic engagement and public advocacy. His previous work on rhetoric and social change in political, social movement, and religious contexts has appeared in edited collections and scholarly journals.
Josh Fort '16. Wheaton College Student Body President.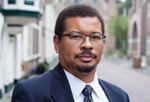 Dr. Vincent
Bacote
, Director Center for Applied Christian Ethics