Vanguard Housing: Bedrooms
Vanguard Housing: Common Areas
Vanguard Housing: Bathrooms
---
The Beauty of the Northwoods
Before looking at anything else, here's what you need to see–the beautiful Northwoods, backdrop to HoneyRock. From hundreds of wooded acres to 4,000 ft of lakefront access to green fields, HoneyRock offers plenty of space to enjoy the outdoors.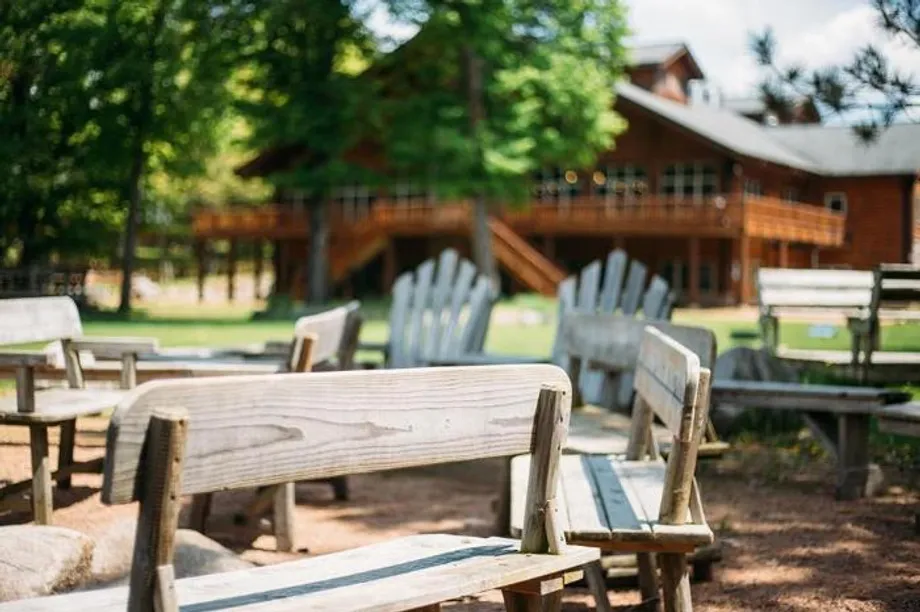 Chrouser Front Lawn
The Chrouser Dining Hall overlooks the expansive Chrouser Lawn which gives way to Long Lake. Wooden decks for group gatherings border a grassy playing field for games of frisbee and bags.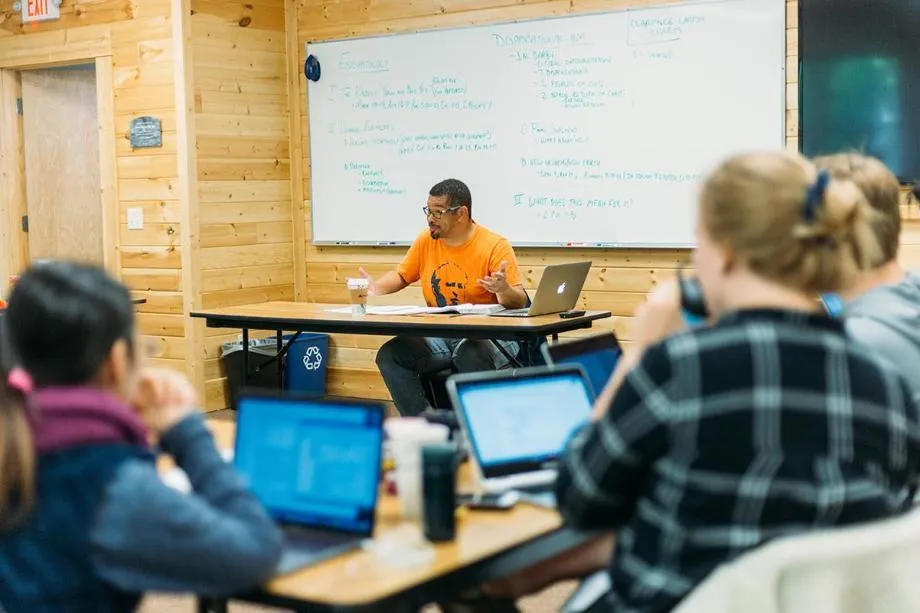 Classrooms
From smart screens to old school whiteboards, our classrooms serve student groups year-round.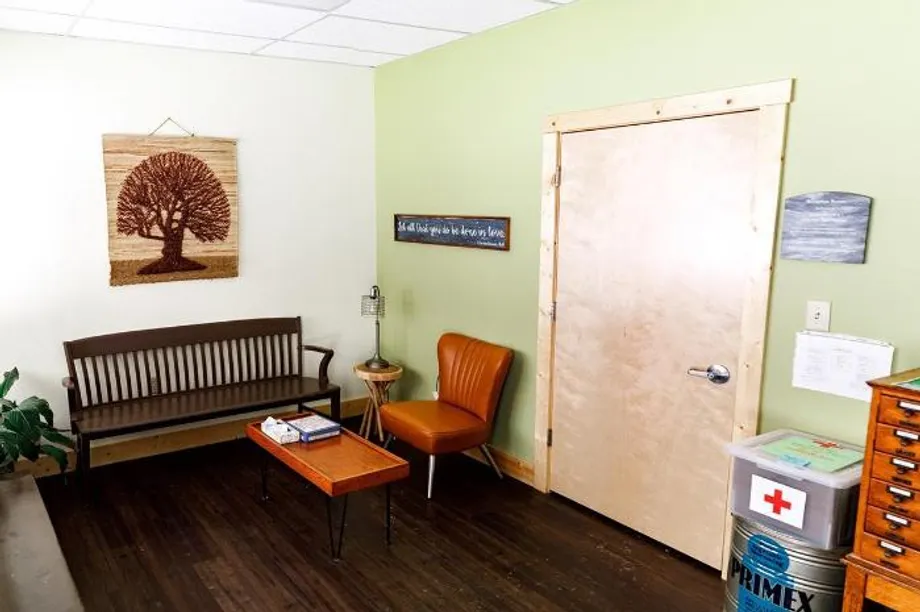 Health Center
The Health Center is oneof our newest additions! Centrally located, the health center operates year-round.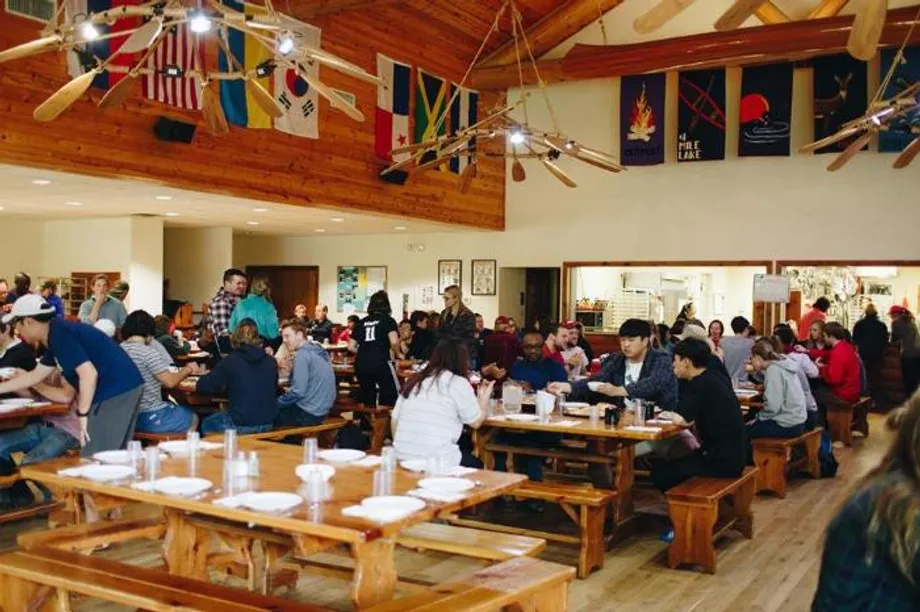 Chrouser Dining Hall
Let's eat! The Chrouser Dining Hall can sit up to 300. The tables are big enough for a cabin group, but small enough for good conversation.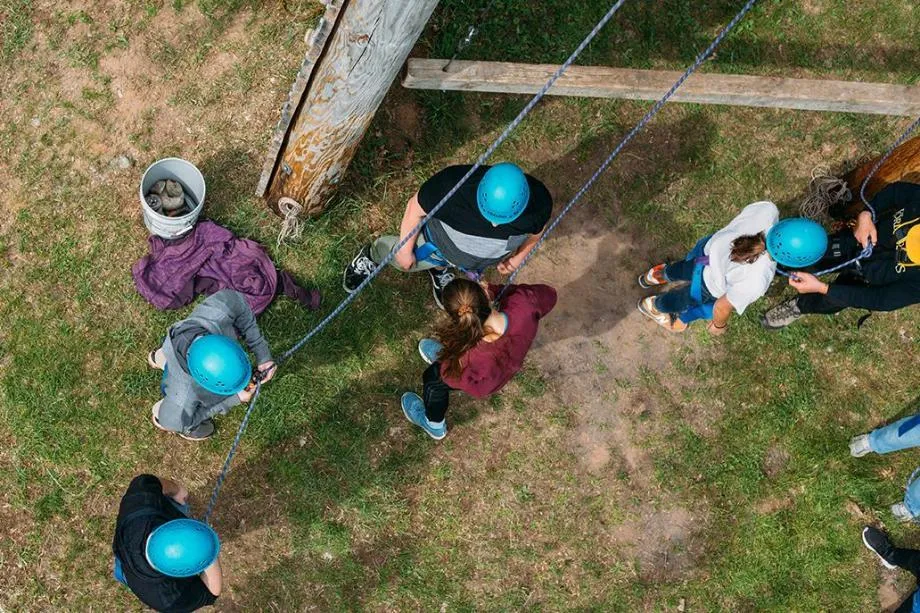 The Challenge Course
At this challenge-by-choice course you have over 12 fun - and safe! - activities that will stretch you and build your team.
Journeys Track: Auto Shop
Adventure Programming Track
Houskeeping/Guest Services, Activity Facilitation, and Beehive (Retail & Café). Pictured here: The Beehive
Journeys Track: Construction
Journeys Track: Grounds
Adventure Programming Track
Pictured here: Guest Services (Housekeeping)
Journeys Track: Media