(Wheaton, IL) Wheaton College announced today that the Rev. Dr. John Dickson has been appointed the Wheaton Graduate School's inaugural Jean Kvamme Distinguished Professor of Biblical Evangelism and Distinguished Scholar in Public Christianity.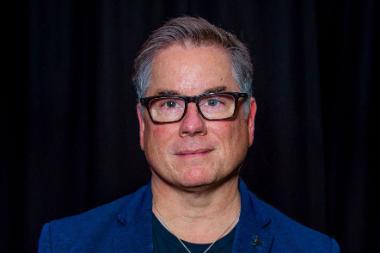 Dr. Dickson joins Wheaton from Sydney, Australia, where he currently serves as a well-known Christian author, scholar, and speaker. He has held several higher education appointments internationally, including as a Distinguished Fellow and Senior Lecturer in Public Christianity at Ridley College (Melbourne), Lecturer and Research Associate in the Department of Hebrew, Biblical and Jewish Studies at the University of Sydney, Senior Research Fellow in the Department of Ancient History at Macquarie University (Sydney), and Visiting Academic in the Faculty of Classics at the University of Oxford. He is also the founder and continuing director of Undeceptions, an organization that seeks to promote truth and deep Christian thought in skeptical times. The Undeceptions podcast is Australia's most-downloaded religion podcast and enjoys a growing international audience.
In his new role, Dr. Dickson will work within the Wheaton College Graduate School's Duane Litfin School of Mission, Ministry, and Leadership, serving as a bridge between the academic study of Scripture and communication of the gospel. He will work closely with both Wheaton graduate and undergraduate students, equipping them to engage more deeply with the gospel and contextualizing its proclamation in global society.
"Dr. Dickson demonstrates a clear passion for mission and scholarship," said Dr. Ed Stetzer, Executive Director of the Wheaton College Billy Graham Center and Dean of the School of Mission, Ministry, and Leadership. "He is an historian with a heart for evangelism and publicly advocating for the Christian faith, which will be a unique contribution to Wheaton's multifaceted mission for Christ and his kingdom."
Dr. Dickson is a prolific writer and speaker whose work focuses on the intersection of ancient and medieval history, religion, ministry, and media. He has published more than 20 books and three television documentaries and was Senior Minister of St. Andrew's Anglican Church, Roseville, from 2010–2019 and founding director of the Centre for Public Christianity from 2007–2018.
Dr. Dickson is married to Elizabeth Dickson, and they have three children. He will begin his position at the College in October 2022.