Hours and Location
Monday-Friday 8:00 am to 5:00 pm
Phone: 630.752.5321
Counseling Center
North Harrison Hall
800 N. Centennial Drive, Suite 170
Wheaton, Illinois 60187
Counseling Center Mission Statement
The Wheaton College Counseling Center exists to provide a safe place for students from all backgrounds to receive confidential, compassionate, competent, wholistic, and Christ-centered psychological services.
Counseling Center Services
The Counseling Center is available for all full-time undergraduate and graduate students. We are here to provide individual and group counseling to address a full spectrum of psychological and mental health needs. We offer short-term, solution-focused counseling, and usually meet bi-weekly with our clients. We are very excited to return to in-person services for the 2021-22 academic year.
Ongoing Counseling Sessions
To start counseling sessions a student must request an initial assessment appointment called an intake using our Intake Appointment Request form. All intakes will be conducted in-person and scheduled within 1-2 weeks.
Walk-In Emergency Services
If you are experiencing a mental health emergency (such as: suicidal thoughts or actions, self-harm behavior, seeing or hearing things others do not, manic behavior or unnatural energy levels, gone 72 hours without sleep), please come to the counseling center during office hours, no appointment is needed. During evening or weekend hours contact your residence life staff, they will reach the counselor on call.
Could you use some help?
Wheaton college is offering the service of Therapy Assistance Online (TAO). TAO includes over 150 brief, effective, educational sessions covering over 50 common topics and skills related to mental health, wellness, and substance use issues. TAO Includes interactive sessions, mindfulness exercises and practice tools all aimed at helping you achieve your goals.
How to Register for TAO Self-Help
You can use this QR code to register for TAO Self-help: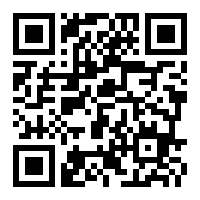 In your browser window, navigate to (USA) US.TAOconnect.org/register or (Canada) CA.TAOconnect.org/register
Enter First Name, Last Name, and your school email address
Create a Password
Leave the 'Enrollment Key' field blank.
Click Sign Me Up
Check your email. You will be sent a Welcome to TAO email with a confirmation link which you must click on in order to sign in.