Counseling Center Services
The Wheaton College Counseling Center exists to provide a safe place for students from all backgrounds to receive confidential, compassionate, competent, wholistic, and Christ-centered psychological services. The counseling center offers in-person services to all full-time students who are taking classes on campus, and have paid the health and wellness fee.
Counseling Center Hours and Location
Monday-Friday 8:00am to 5:00pm
Phone: 630.752.5321
Counseling Center
North Harrison Hall
800 N. Centennial Drive, Suite 170
Wheaton, Illinois 60187
Same-Day Single Session Therapy Appointments
The Counseling Center is offering 4 appointments slots daily for same-day single session therapy. These appointments are not intake assessment appointments, nor are they for those experiencing a mental health emergency. Here are some good examples of needs that can be met with single-session therapy:
Need to process some bad news, or recent break-up, or roommate conflict
Tips for Stress Management
Strategies for coping with panic symptoms
Guidance for navigating adjustment to college
Students can request these appointments by calling (630) 752-5321 at 8:00 am each morning. They will be scheduled on a first come, first served basis. Students can have 2 same-day sessions per semester, if they request a third they will be asked to schedule an intake session.
Ongoing Counseling Sessions
A student who wants ongoing counseling must first schedule an intake appointment. This assessment appointment will determine the best way to meet the student's need.
If you would like to request an intake appointment, please use this online form.
Walk-In Emergency Services
If you are experiencing a mental health emergency, defined as:
Suicidal thoughts or actions
Harming yourself or harming others
Symptoms of psychosis (hearing or seeing things others do not, delusional thinking)
Symptoms of a manic episode (agitated behavior, unnatural energy, lack of sleep for 3 days)
Please come to the Counseling Center during office hours, no appointment is needed. During evening or weekend hours contact your residence life staff to reach the counselor on call.
Emergency Services While Off-Campus
If you are experiencing suicidal thoughts while off-campus, please use the following options:
Call 988 – National Suicide Prevention Hotline
Text BRAVE to 741741
Call 911
Go to your local emergency room, the closest to campus is:
Northwestern Medicine Central DuPage Hospital (CDH)
25 N. Winfield Road, Winfield, IL 60190
Graduate Students
The Student Health and Wellness fee was instituted for all undergraduate students to cover the use of the Student Health Services and Counseling Center services and graduate students are given the option to opt-in to pay that fee. If a graduate student has not paid that fee, the Counseling Center will bill your student account on a graduated fee schedule for counseling services, beginning in January 2022.
Sessions 1 -3 $10 each
Sessions 4-6 $20 each
Sessions 7-9 $30 each
Sessions 10+ $60 each
If you would like to opt-in to the Health and Wellness fee, please contact us by e-mail..
Couples Counseling/Pre-Marital Counseling
The Counseling Center does not provide pre-marital or couple's counseling. We encourage you to reach out to the Center for Family and Relational Health.
TAO Explainer Video
Take advantage of this resource provided to you by the Wheaton College Counseling Center.
Could you use some help?
Wheaton college is offering the service of Therapy Assistance Online (TAO). TAO includes over 150 brief, effective, educational sessions covering over 50 common topics and skills related to mental health, wellness, and substance use issues. TAO Includes interactive sessions, mindfulness exercises and practice tools all aimed at helping you achieve your goals.
How to Register for TAO Self-Help
You can use this QR code to register for TAO Self-help: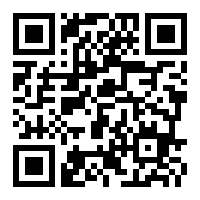 In your browser window, navigate to (USA) US.TAOconnect.org/register or (Canada) CA.TAOconnect.org/register
Enter First Name, Last Name, and your school email address
Create a Password
Leave the 'Enrollment Key' field blank.
Click Sign Me Up
Check your email. You will be sent a Welcome to TAO email with a confirmation link which you must click on in order to sign in.