Summer Counseling Center Services
During the summer months the counseling center does not offer ongoing weekly counseling sessions. The center is open for consultations, referral services, and emergencies.
If you are a student or guest on campus during the summer the counseling center is available to respond to mental health emergencies.
If you are experiencing a mental health emergency during daytime office hours, please call our office at (630) 752-5321.
If your call is not answered please call Michelle Rose in Student Development at (630) 752-5941 or Public Safety at (630) 752-5911.
If you are in residence on campus and experiencing a mental health emergency after office hours please reach your residence life staff, who will connect you with the counselor on call, or if you are on campus after hours but not residing on campus, call Public Safety (630) 752-5911.
Other options in an emergency are as follows
Call 911
Go to your local emergency room
Northwestern Medicine Central DuPage Hospital (CDH)
25 N. Winfield Road, Winfield, IL 60190
Call the National Suicide Prevention Hotline at 1-800-273-8255
Text the Crisis Line at 741741
Could you use some help?
Wheaton college is offering the service of Therapy Assistance Online (TAO). TAO includes over 150 brief, effective, educational sessions covering over 50 common topics and skills related to mental health, wellness, and substance use issues. TAO Includes interactive sessions, mindfulness exercises and practice tools all aimed at helping you achieve your goals.
How to Register for TAO Self-Help
You can use this QR code to register for TAO Self-help: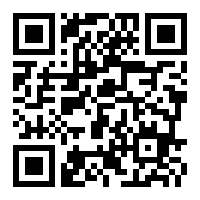 In your browser window, navigate to (USA) US.TAOconnect.org/register or (Canada) CA.TAOconnect.org/register
Enter First Name, Last Name, and your school email address
Create a Password
Leave the 'Enrollment Key' field blank.
Click Sign Me Up
Check your email. You will be sent a Welcome to TAO email with a confirmation link which you must click on in order to sign in.
Hours and Location
Monday-Friday 9:00am to 4:00pm
Phone: 630.752.5321
Counseling Center
North Harrison Hall
800 N. Centennial Drive, Suite 170
Wheaton, Illinois 60187