COVID-19 Update for the Counseling Center
In response to the COVID-19 virus, the Counseling Center is now utilizing phone or video conferencing to replace face-to-face counseling sessions.
December Psychoeducation Workshops
Check out the complete line-up and plan to join virtually as you are able!
Could you use some help?
Wheaton college is offering the service of Therapy Assistance Online (TAO). TAO includes over 150 brief, effective, educational sessions covering over 50 common topics and skills related to mental health, wellness, and substance use issues. TAO Includes interactive sessions, mindfulness exercises and practice tools all aimed at helping you achieve your goals.
How to Register for TAO Self-Help
You can use this QR code to register for TAO Self-help: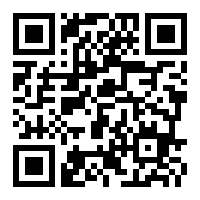 In your browser window, navigate to (USA) US.TAOconnect.org/register or (Canada) CA.TAOconnect.org/register
Enter First Name, Last Name, and your school email address
Create a Password
Leave the 'Enrollment Key' field blank.
Click Sign Me Up
Check your email. You will be sent a Welcome to TAO email with a confirmation link which you must click on in order to sign in.
Hours and Location
Monday-Friday 8am-5pm
Phone: 630.752.5321
Fax: 630.752.5320
Counseling Center
North Harrison Hall
800 N. Centennial Drive, Suite 170
Wheaton, Illinois 60187
Emergency walk-in hours available each day for crisis/counseling or consultation. The center is open during the summer session for counseling, consultations, referral resources, and crisis management.