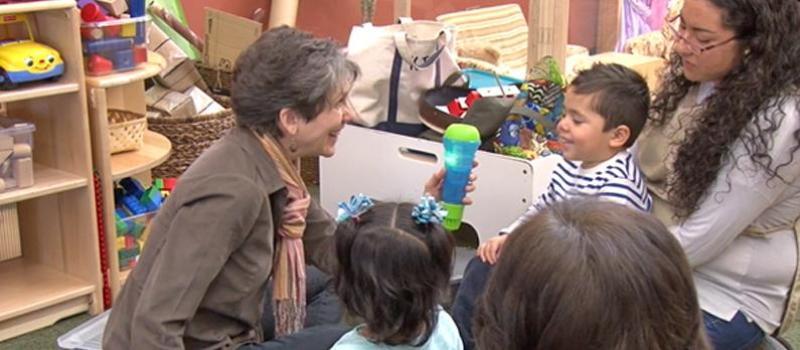 Community Outreach for Developing Artists (CODA)
Since its inception in 2006, CODA's mission has been to seek out and give artistic access to underexposed talents in our community who might not otherwise have the opportunity to develop their creative abilities.
One of the primary ways in which Community School of the Arts (CSA) serves the local community is through our Community Outreach for Developing Artists (CODA) program. CODA currently provides no cost weekly music instruction to nearly 400 students in DuPage County. All the communities that we serve reflect student populations of over 60% low income and over 60% Hispanic, Black, Asian and Multi-racial ethnicity, per Illinois Report Cards.
Currently, Early Childhood Music classes are offered by CODA.
Goals of CODA
Provide a window of opportunity for young, under-served students to experience the arts and become more culturally aware
Assist students with limited-English proficiency through music classes
Contribute to improved student academic achievement through disciplined musical training
Play a strong role in character building and enhanced emotional well-being
CODA Instructors
Early Childhood – Kathy Cathey, Ann Storm, Joyce Anne Wilder
Contact
Questions can be directed to CODA@wheaton.edu.

CODA Program Image Gallery