Suzuki Music Instruction is offered in piano, violin, viola, cello, and guitar.
What is the Suzuki method?
The Suzuki method is based on the philosophy that every child has the potential to reach a high level of musicianship, and the learning process corresponds to the way a child assimilates language—through listening, imitation and practice. CSA's comprehensive Suzuki program is nationally recognized offering instruction in violin, viola, cello, piano and guitar.
Students typically begin between the ages of 4-6, though older students may also join Suzuki
Parent takes an initial Suzuki Parent Education course, attends all lessons/classes with the student, and supervises home practice
Initial emphasis is on auditory learning, position, technique, and tone, prior to introducing note-reading
Tuition includes a weekly 30 minute private lesson, along with a required repertoire musicianship class (for students through grade 8). Group class is encouraged through grade 12, though not required. The classes motivate through peer interaction and strengthen musicianship through performance, ear-training, theory and sight-reading
Students participate in concerts, festivals, and recitals held in Conservatory performance venues
Students begin at a young age
Parents play an active role in the learning process
Listening and auditory learning are emphasized prior to note-reading
Technique is taught in the context of each piece
Pieces are refined through constant review
Students perform frequently
Beginning Suzuki students should be able to:
Listen attentively to an adult read an age-appropriate book
Follow short instructions cooperatively
Stay on-task with a hands-on activity for 15 minutes
Early Childhood Music classes prepare your child for private lessons, and are recommended by CSA faculty. CSA's comprehensive, multi-age Early Childhood Music program develops aural skills, motor coordination and self control while instilling a lifelong love of music. CSA's Early Childhood Music program begins at 6 months old.
Suzuki Little Stars classes offer beginning Suzuki lessons in a small group setting (4-6 students).
Ready to Begin?
Your child may begin Suzuki lessons at any time, pending teacher availability. Semesters run 15 weeks and include several performance opportunities. Follow the Steps to Enroll to begin your journey into Suzuki instrument lessons at CSA!
Enrollment Information
After submitting registration materials, you will be contacted for placement with a teacher.
Observe two lessons
Pre-taped observations links:
Suzuki Early Cello Lesson >>
Suzuki Early Piano Lesson >>
Suzuki Early Violin Lesson >>
Suzuki Intermediate Piano Lesson >>
Suzuki Advanced Piano Lesson >>
Suzuki Intermediate/Advanced Strings Lesson >>

Register
Complete the online registration form and submit a $35 registration fee to the CSA office.
Prepare to purchase/rent an instrument
For piano students, a non-electric piano is required. String and guitar students must be measured by their teacher prior to purchasing/renting an instrument.
Purchase the following:
- Suzuki Volume 1 CD + Book
- Nurtured by Love by S. Suzuki
- To Learn with Love by W. Starr Available through online booksellers
Take the required Parent Education Course
Cost: $40 (includes materials). Registration in Suzuki will automatically enroll a parent into the Parent Education Course. A Suzuki Parent Education binder will be distributed at the first lesson. which includes the Fall semester date for the course.
Private Lessons (pre K-gr 12)

Pre-k - gr 8
Tuition includes required group class through grade 8
30 min/15 weeks | $700*
45 min/15 weeks | $975*
60 min/15 weeks | $1,260*
75 min/15 weeks | $1,545*
Grades 9 - 12
Group class encouraged through grade 12
30 min/15 weeks | $625*
45 min/15 weeks | $900*
60 min/15 weeks | $1,185*
75 min/15 weeks | $1,470*
*A $40/semester Events Fee applies to all private lesson students to cover administrative and production costs of concerts, festivals, and studio recitals.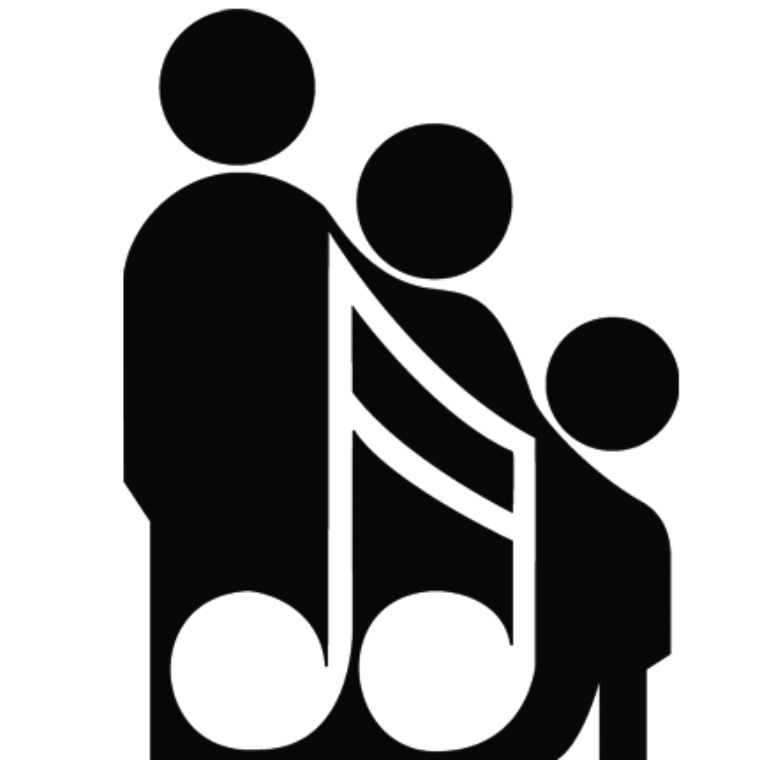 Suzuki Association of the Americas