Early Childhood Music classes create a foundation for future instrument study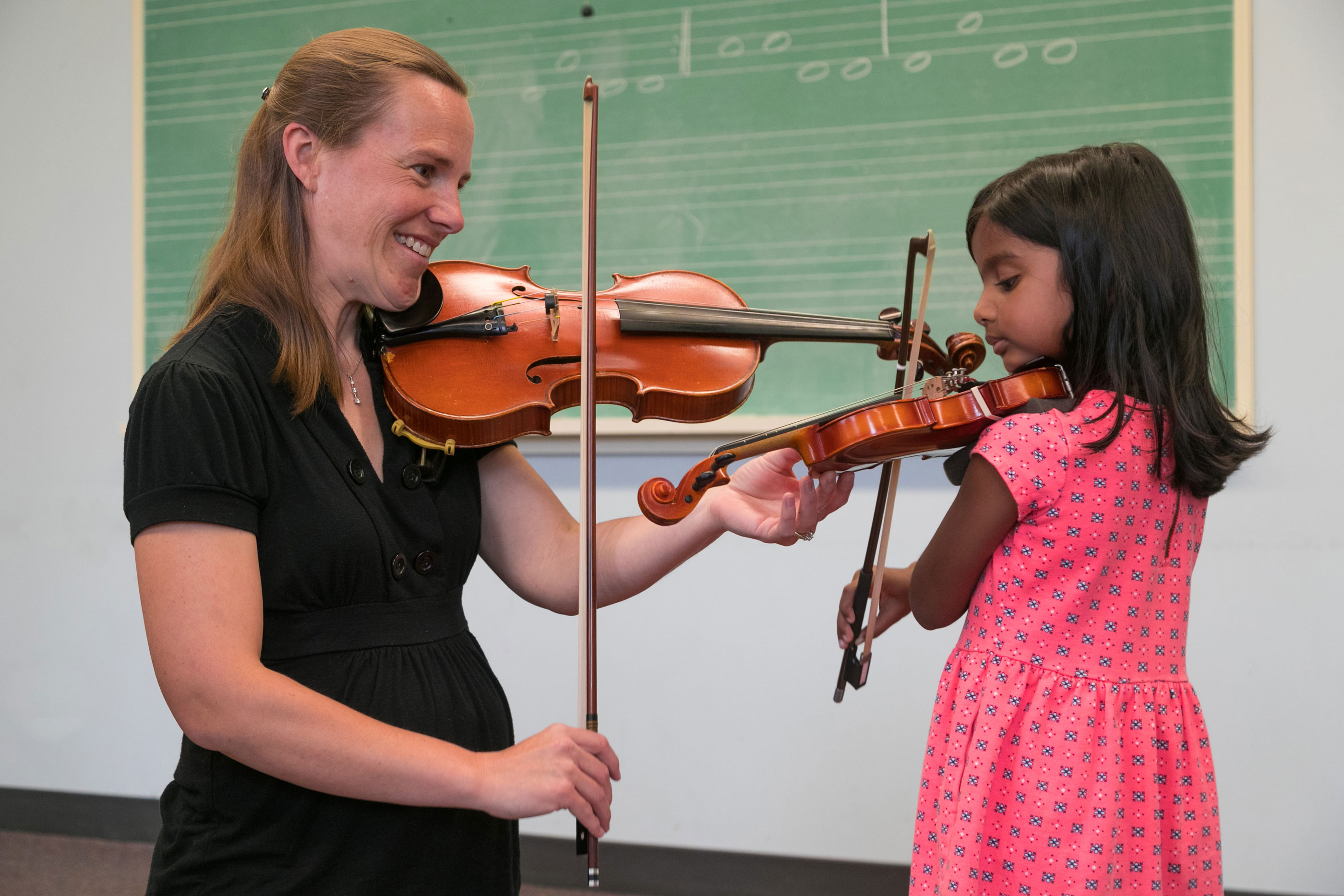 CSA's music program begins with Early Childhood Music classes and progresses toward private lessons.
As a student advances through our Early Childhood program, they have the opportunity to explore Suzuki Little Stars (Semi-Private Lessons) or Music Makers: At the Keyboard (Group Lessons) prior to Private Instruction.
CSA's comprehensive, multi-age Early Childhood Music program develops aural skills, motor coordination and self control while instilling a lifelong love of music
Suzuki Little Stars (Semi-Private Lessons) introduces the Suzuki Instruction method through sing-backs, body percussion, listening, observing and imitating
Music Makers: At the Keyboard provides a musical foundation for private study on any instrument
Beethoven's Buddies facilitates cognitive and emotional growth for students with developmental delays.
Performing Ensembles provide opportunities for beginning to advanced students to develop visual and aural music literacy through our sequential curriculum of Reading Orchestras and Theory followed by advancement into CSA's Chamber Program.