Performing opportunities for beginning to advanced students in violin, viola, cello and piano.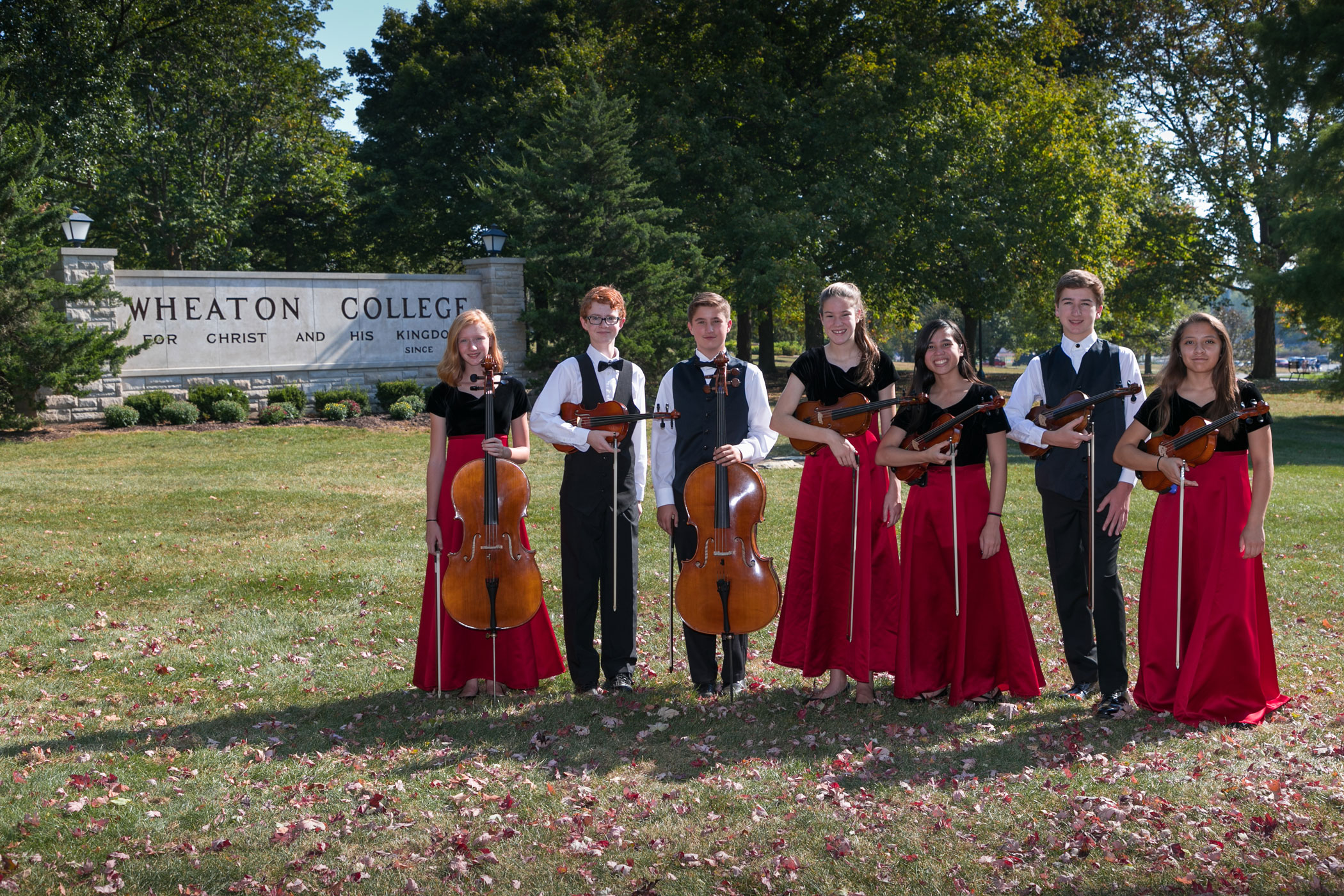 Students participate in annual concerts, festivals, studio recitals and workshops on the Wheaton College campus, as well as opportunities to share their talents in the community. CSA provides opportunities for students to develop visual and aural music literacy though our sequential curriculum of Reading Orchestras and Theory followed by advancement into CSA's Chamber Program. Beginning and Reading 1 through Advanced Chamber Ensembles students receive improvisation instruction in Creative Ability Development (CAD).
Beginning to Intermediate Students
Reading Orchestras
CSA offers a graded note reading orchestra program to introduce the fundamentals of orchestral playing, strengthen student's sight-reading skills, and to provide a foundation in music theory and improvisation. CSA uses the Creative Ability Development (CAD) improvisation method endorsed by Dr. Suzuki.
Reading I/Theory and CAD
Reading II/Theory and CAD
Advanced Reading/Theory and CAD
Intermediate to Advanced Students
Chamber Program
Intermediate and advanced string and piano students enrolled in CSA private lessons who wish to enhance their music study by performing in a trio or quartet, may participate in the Chamber Program. Students are assigned to an ensemble based on ability level. Performing as part of a chamber group inspires musicality, develops advanced listening and rhythmic skills, and provides a venue for collaboration and fun. Students continue studies in improvisation through the Creative Ability Development (CAD) improvisation method endorsed by Dr. Suzuki.
Chamber Players/Improvising Quartets (CAD)
Chamber Ensembles/Improvising Quartets (CAD)
Performing Ensembles
Con Fuoco
Con Fuoco is an auditioned intermediate chamber ensemble featuring 14 violin and viola students. The group performs both classical and popular selections from around the world, under the direction of CSA faculty member, Sarah Lindquist. Email csa@wheaton.edu for booking inquiries.
Vivaldi Strings
Vivaldi Strings, an auditioned ensemble of 25 advanced strings students directed by CSA faculty member Julie Bickel performs regularly at Paramount Theater in Aurora, DuPage County Historical Museum, Glen Ellyn Holiday Walk, Wheaton Public Library, Artist Series and other local venues. Recent international tours have taken the group to Scotland, Japan and China. Email vivaldistrings@wheaton.edu to book Vivaldi Strings for booking inquiries.