On October 31st, 1517, Martin Luther posted his 95 theses, initiating a conversation that has continued up to this day. This month at Wheaton College, our community of scholars, artists, musicians, theologians, and historians, are pausing to engage in this 500-year-old conversation, taking the time to consider how the Reformation has challenged, shaped, and reconstructed the way we live our lives of faith in the modern era. Join Wheaton College as we commemorate the 500th anniversary of the Reformation with these special events and resources!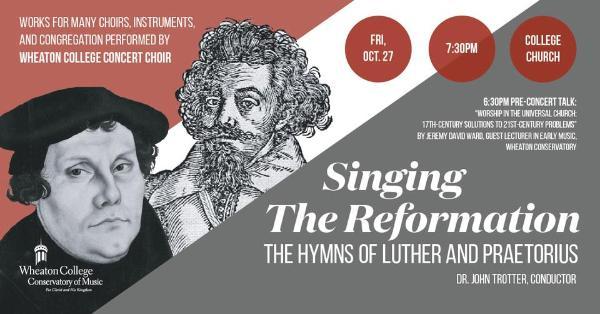 Singing the Reformation: the Hymns of Luther and Praetorius
500 years ago, thousands of untrained voices burst forth in church for the first time, singing the tuneful hymns that Martin Luther wrote for his Reformation. A century later, worship leader Michael Praetorius elevated participatory worship, juxtaposing highly complex choral music with simple congregational singing in a dynamic conversation of praise. In Singing the Reformation: The Hymns of Luther and Praetorius, the Wheaton Concert Choir brings these pieces to Chicagoland for the very first time involving voices and instruments in surround sound interlaced with audience participation.
Click here for more information.
---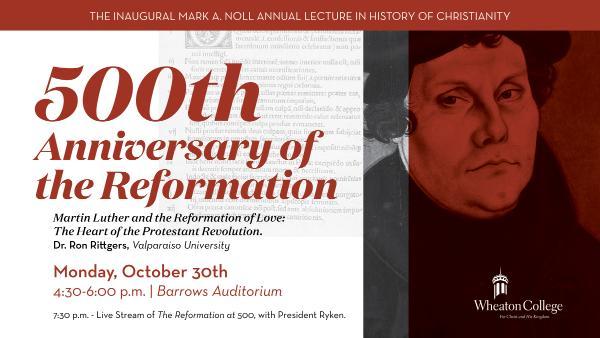 Martin Luther and the Reformation of Love: The Heart of the Protestant Revolution
In celebration of the 500th anniversary of the Reformation, the Mark A. Noll Annual Lecture in the History of Christianity will be hosting Dr. Ronald K. Rittgers, Erich Markel Chair in German Reformation Studies and Professor of History and Theology at Valparaiso University.
Original poetry written to commemorate the Reformation will be presented by Professor of English Emerita and former Dean of Humanities at Wheaton College, Jill Peláez Baumgaertner.
Click here for more information.
---
The Reformation at 500: Live stream of Dr. Philip Ryken at Concordia University
Wheaton College's President, Dr. Philip Ryken will be speaking via live stream from Concordia University on a panel discussion titled, "The Reformation at 500." Other panelists will include Rev. Dr. Matthew Harrison, President, Lutheran Church - Missouri Synod; Cardinal Blase J. Cupich of the Archdiocese of Chicago; and Manya Brachear Pashman, Religion Correspondent for the Chicago Tribune.
This event will be held in the Barrows Auditorium on Monday, October 30th at 7:30pm, and is free and open to the public.
Can't make it to the on-campus event? Watch the Concordia University panel discussion live online.
Click here for more information.
---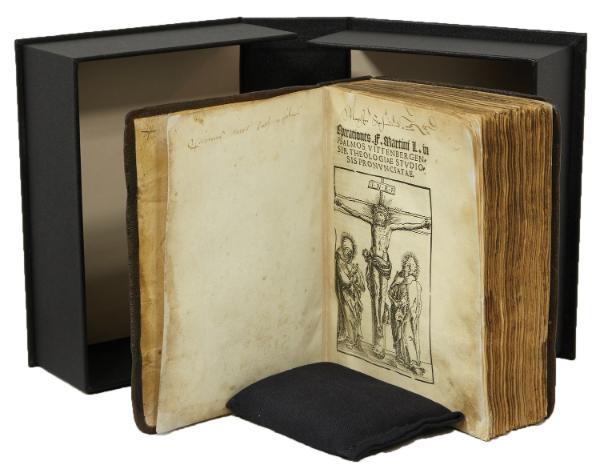 Operationes: In Psalmos
Wheaton Magazine's fall edition features a story on Operationes: In Psalmos, our very own first-edition Martin Luther commentary on the Psalms. Operationes: In Psalmos is housed at the Wheaton College Buswell Memorial Library Special Collections. Read the full story here, or stop by special collections to learn more about this and other exciting materials related to the Reformation!