About the Archaeology Museum

Joseph P. Free, who served as Professor of Archaeology at Wheaton College, excavated the ancient ruins of Dothan for ten seasons over the course of twelve years, from 1953-1964. Dothan is located just ten kilometers from modern-day Jenin in Palestine. Free chose to excavate at Dothan because it was a city known from the Bible's patriarchal narratives dealing with Joseph (Genesis 37) and the period of Elisha (2 Kings 6).  And Free's excavations yielded exciting finds from both of these biblical periods, among several others.  The ancient city of Dothan appears twice in narratives of the Old Testament.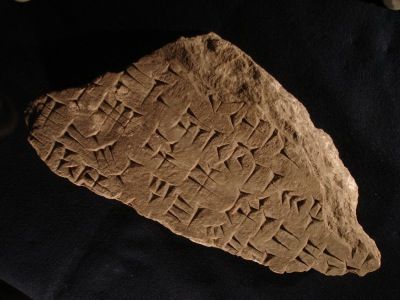 Visiting the Museum
We gladly welcome visitors who are interested in self-guided viewings of artifacts on display in the Archaeology Museum. For further questions about the museum, you may contact the Office Coordinator for the Biblical and Theological Studies Department at 630.752.5054.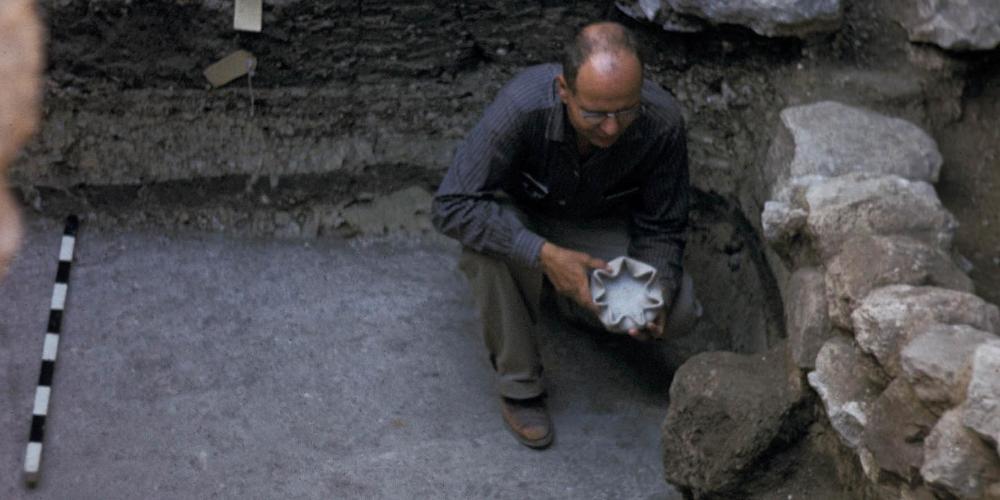 Joseph P. Free in a tomb at Tell Dothan
At Dothan, Free uncovered two tombs that were in use during the early Iron Age (c. 1180-980 B.C.).  These tombs provided rich assemblages of ceramic and metal artifacts that accompanied the burial of more than 300 individuals.  Most of the artifacts displayed in the two western cases come from these tombs.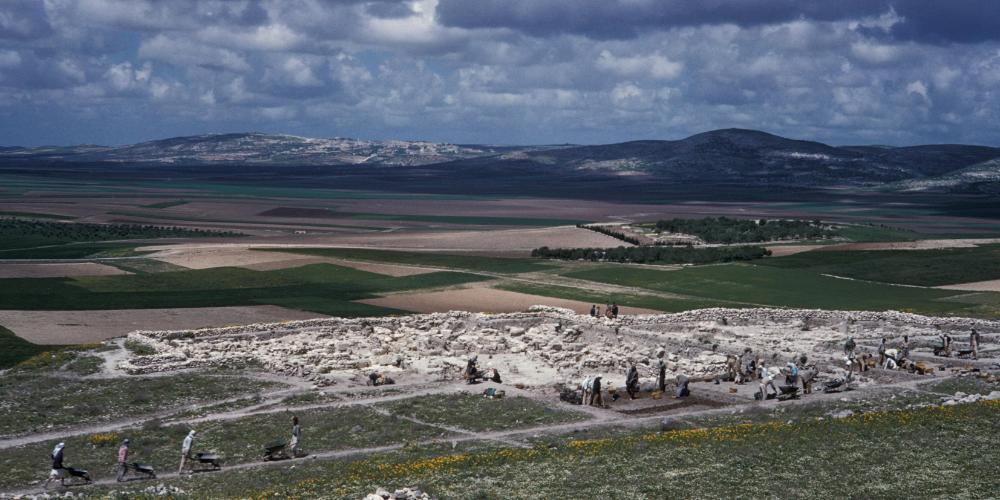 Dothan excavations and the Tell Dothan Valley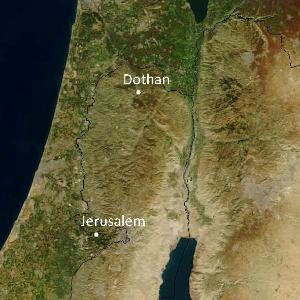 Free also uncovered the remains of an Israelite settlement at Dothan that had been politically integrated into the northern kingdom of Israel at end of the ninth century (c. 830-795 B.C.).  From this period an administrative building was partially uncovered (of which more than twenty rooms of the building were excavated).  In addition to an early Hebrew inscription found from this period (which can be viewed in the eastern case), numerous cylindrical jars were found in this administrative building that likely represented the measure for the biblical se'ah (three of these jars can be seen in the eastern case).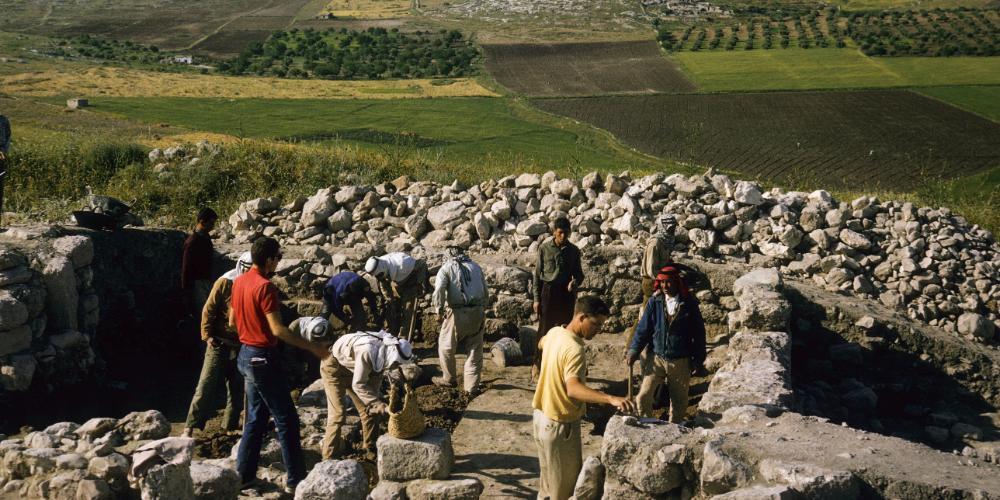 Local workers at the Tell Dothan excavations
Today, the Wheaton College Archaeology Laboratory curates the Joseph P. Free Collection, which contains more than 14,000 artifacts from Tell Dothan. The public displays of artifacts located on the fifth floor of the Billy Graham Center primarily consist of materials spanning over two millennia that come from Free's excavation at Dothan.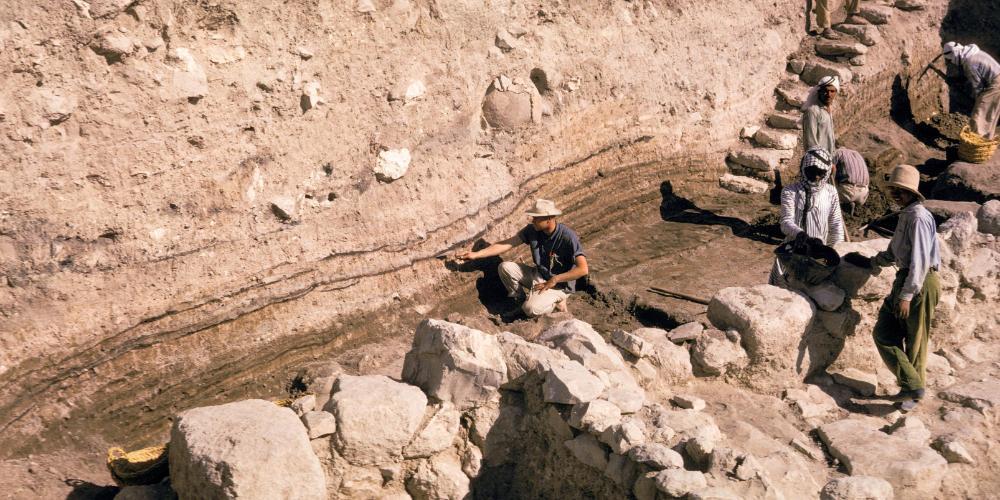 Field excavations at Tell Dothan