Meet Our Guest Faculty
The following guest faculty are teaching courses this year.
J Cheng, M.B.A., M.S.
M.B.A. from The University of Chicago Booth School of Business
Masters in Engineering Management from Northwestern University
B.S. in Electrical Engineering from the University of Illinois at Urbana-Champaign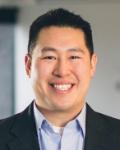 J Cheng is the managing director of Gen 1 Capital, an early stage technology venture capital firm investing in the future of health, work, education, connectivity, and computing. He invests in founders making a positive impact on human flourishing while creating outsized returns. Professor Cheng combines his background as an investor, founder, product manager, educator, and engineer to support and walk alongside entrepreneurs to build a sustainable and redemptive future. He has been a director on several corporate, non-profit, and educational advisory boards and believes authentic vision, responsible leadership, restorative relationships, and good governance is important in all organizations including corporations, startups, non-profits, education, and Churches. Professor Cheng has a holds a M.B.A. from The University of Chicago Booth School of Business, a Masters in Engineering Management from Northwestern University where he is a Professor, studied management science at Stanford University, and holds a B.S. in Electrical Engineering from the University of Illinois at Urbana-Champaign where he sits on the Health Technology Advisory Board. Professor Cheng brings to Wheaton College his passion to build up the next generation of leaders who wish to better our world through serving others and creating impactful organizations.
Dennis Favaro, J.D.
J.D. from Valparaiso University School of Law
M.A. from Wheaton College
B.A. from Illinois Wesleyan University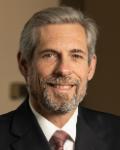 Dennis is a practicing lawyer, educator, mediator and frequent speaker in employment law and dispute resolution topics. He is the managing partner of Favaro & Gorman, Ltd., a boutique employment law firm. He is a Fellow of the College of Labor and Employment Lawyers and the Litigation Counsel of America. In addition, he is a member of the National Employment Lawyers Association and has been frequently recognized as a Super Lawyer, America's Top 100 Attorneys and a Leading American Attorney in employment law. He is also past President of the International Academy of Dispute Resolution. Dennis teaches employment law and dispute resolution courses; and teaches adult Bible study courses at his church.
David C. Fortosis, M.S.
Ed.D. Candidate at University of Tennessee
M.S. Northeastern University (Boston)
B.A. from Wheaton College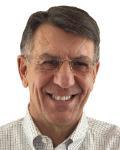 Founder and Host: Chicago Healthcare Think Tank
Editorial Staff: Law Office Manager
Retired Partner: Hewitt Associates/Aon Corporation
Former Advisory Board Member: CVS Aetna, Optum, and Wellview Health
Dave serves as an adjunct lecturer in the Business and Economics Department focusing on the U.S. healthcare system and the U.S. health insurance marketplace.
Donald (Don) Jankowski, Ph.D.
Ph.D. from Purdue University
M.S. from Purdue University
M.A. from Marquette University
B.S. from Marquette University
Don is Guest Instructor of Business & Economics. He is retired from PricewaterhouseCoopers LLP in 2014 after 31 years of assisting multinational corporations with the pricing of goods, services and assets between subsidiary companies. He is passionate about creating economic literacy so that students understand the underlying forces that drive the creation of goods and services for people – that understanding is key to creating solutions to market failures and inequities for the well being of people. Don is also on the Board of Directors of The Pawsitive Therapy Troupe, an Animal-Assisted Activities and Therapy program designed to share registered therapy dogs with patients and students in a variety of health care and educational settings. Don and his dog Josie make frequent visits to Hines VA Hospital, Loyola University Medical Center various grade schools (reading with kids) and occasionally to Wheaton College.
Stephen Johnson, M.S.Ed.
Ph.D. (ABD) from Nova Southeastern University
M.S.Ed from National Louis University
B.A. from Wheaton College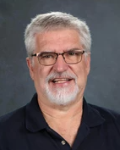 Stephen is the president of Mars Hill Data Solutions, a company focused on providing technology support for small to medium businesses, focusing on churches and schools. He also serves as the IT Director for Wheaton Christian Grammar School, providing the support and direction for the school's technology initiatives. Stephen has taught middle school as well as high school before entering the business world as a corporate trainer and technology analyst for Tyndale House Publishers. He has been an adjunct with Wheaton College since 1999, teaching various courses that focus on the integration of technology and business.
Philip M. Nussbaum, M.B.A.
M.B.A. Finance from the University of Chicago
B.S. (high honors) Mathematics from Wheaton College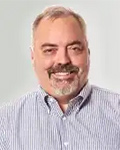 Board member – Performance Trust Asset Management (PTAM)
Board member - several Christian organizations
Co-Founder/Chairman Performance Trust Capital Partners (retired)
Board member - Powershares Exchange Traded Funds (ETFs) (retired)
Phil is the retired chairman and co-founder of Performance Trust Capital Partners. His passion was to help bond portfolio managers outperform by applying a disciplined, well-quantified risk/reward decision-making process. He was a featured speaker and writer on the topic of bank investment portfolio management and regulation for numerous banking programs and seminars around the country, including Performance Trust's Bond Math University. He remains a board member of PT's sister company, Performance Trust Asset Management (PTAM), which manages $7 billion in fixed income assets. Prior to joining Performance Trust, Phil was a Vice President at Clayton Brown & Associates, a bond broker/dealer. Before that, he was a senior examiner with the Financial Markets Unit of the Federal Reserve Bank of Chicago, where he specialized in bank investment portfolios, asset/liability management, and off-balance sheet derivative trading. He served as a Trustee of PowerShares Exchanged-Traded-Funds since the Funds inception in 2003, retiring in 2019. Those ETFs have over $300 billion of assets under management. He currently serves on the boards of four Christian ministries. They are the Charles Simeon Trust (provides training in Biblical exposition), Decision Point (equipping students to share the gospel), 4VEH Haiti (Christian media ministry in Haiti), and The Field School (multiracial classical Christian school in Chicago). He has been married to his wife Judy for 39 years. They have four children, all of whom graduated from Wheaton College.
Paul Petricca, M.B.A.
M.B.A. from Loyola University Chicago
B.S. in Marketing from Illinois State University.
After 40 years in the high-tech and real estate industries, Paul started Torque Consulting, a corporate training and consulting practice. His workshops and keynote speeches focus on developing and enhancing customer relationships with an emphasis on business development. Paul's cornerstone offering is called Building Winning Relationships. He has successfully consolidated the materials from his popular college Customer Relationship Management class into this highly interactive workshop. He teaches the Customer Relationship Management class in the undergraduate program at Wheaton College and the graduate business programs at the Quinlan School of Business at Loyola University Chicago and the Kellstadt Graduate School of Business at DePaul University. He is also softball and baseball hitting coach. He currently writes a popular hitting blog and published a book on hitting in 2017 called Hitting With Torque For Baseball and Softball Hitters. In 2022, Paul published a Children's book called Going Going Gone! It is a fun story that also teaches his simple and effective hitting keys to young ballplayers. He lives in Arlington Heights with his wife Tammy. He and his three adult children all love the Chicago Cubs.
Chad Rynbrandt, M.B.A.
M.B.A. University of Virginia - Darden Graduate School of Business
B.A. Wheaton College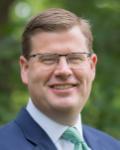 Chad was appointed in July 2019 to serve as the Vice President for Finance and Operations, Treasurer at Wheaton College. Chad has oversight of all the business and financial affairs of the College including Investments and Trusts, Human Resources, Accounting, Academic & Institutional Technology, Facilities, and Public Safety. Prior to his appointment, Chad served as a business leader, focused on strategy, corporate development, and operations at companies including Royal Philips, CSM, the Boston Consulting Group, and Accenture. Chad is a 1994 Graduate of Wheaton and received his MBA from the University of Virginia's Darden Graduate School of Business. He and his wife, Mindy ('95), are the parents of four children, including three current Wheaton students.
For further questions about faculty and courses please visit the College Catalog.