Monday, October 10, 7:00PM, Coray Auditorium
Rabbi Hanan Schlesinger and Palestinian Activist and Pacifist Ali Abu Awwad share their story of hope," hope for reconciliation and peace. But it is a painful hope. Painful, because the process of reconciliation means learning that you and your side are not completely right. There is truth on the other side as well. And painful, because peace requires sacrifice. Sacrifice of some of your truth and some of your ideals and cherished dreams."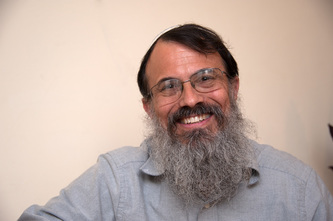 Rabbi Hanan Schlesinger is an Orthodox rabbi and teacher, and a passionate Zionist settler who has been profoundly transformed by his encounter with Palestinians and the Palestinian People roughly two years ago.

Originally hailing from New York, Rav Hanan immigrated to Israel on his own at the age of 20 and has lived in Alon Shvut, Gush Etzion, for over 30 years. His family background is Reform, but already at the end of high school he began delving into observant Judaism. Following his B.A., he spent over 10 years in advanced Jewish study, primarily at the Har Etzion College of Jewish Studies and in the M.A. program of the Dept. of Jewish Philosophy at the Hebrew University.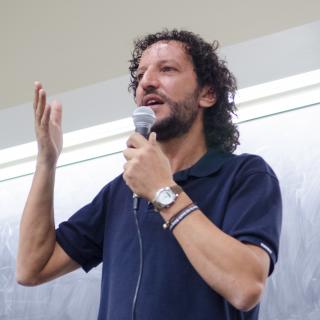 Ali Abu Awwad is a leading Palestinian activist who teaches his countrymen non-violent resistance and reaches out to Jewish Israelis at the heart of the conflict. He tours the world to tell his riveting story of violent activism, imprisonment, bereavement, and discovery of the path of non-violent resistance.