The College Archives seeks to document the history of Wheaton College (1860 to the present) and its predecessor, the Illinois Institute (1853-1859). The College Archives also serves as a major information source on people, publications, and events associated with Wheaton College. Along with administrative and faculty records, the collection includes over 116 boxes of memorabilia (artifacts and scrapbooks) documenting student life and culture at Wheaton.
Collections Overview
Vertical Files - covering over 600 topics
Publications -

Inform Bulletin College Catalog 1860-present
Inform Bulletin of Wheaton College (general news/campus updates) 1902-1997
Wheaton Alumni Magazine 1929-present
Record (student newspaper) 1890-present. [Index of Articles]
Tower (annual yearbook) 1893-1900, 1922-2016
Kodon (student literary arts magazine) 1946-Present
Student Handbook (1876-Present)

Photographs (over 30,000) [Link only accessible while on Wheaton network or WiFi]
Records of College Presidents Jonathan Blanchard (1860-82), Charles A. Blanchard, (1882-1925), James Oliver Buswell (1926-1940), V. Raymond Edman (1940-1965), Hudson T. Armerding (1965-1982), Richard Chase (1982-1993), and Duane Liftin (1993-2010)
Blanchard family correspondence
Blanchard and V. Raymond Edman Libraries
Literary Societies ledgers and minutes, 1855-1950s
Committee and Academic department records
Media (chapel, commencement, sports and music recordings)
Oral Histories of Wheaton College faculty, staff, and alumni
Some of the administrative records (re: Trustees, Presidents, and Vice-Presidents/Deans) are restricted, and may require written permission for research.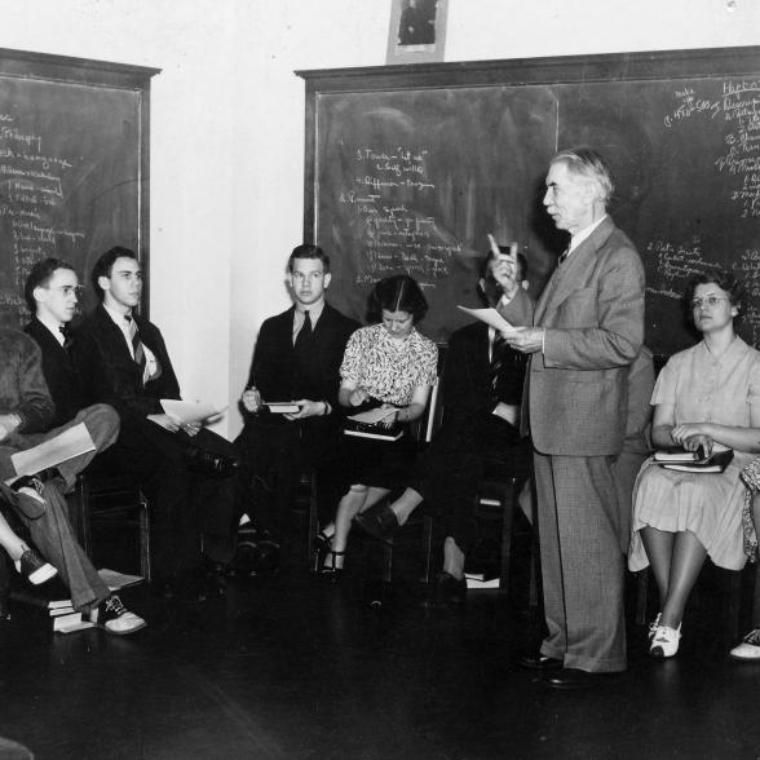 Search the Collections
Looking for specific items or research topics? Search the College Archives' database for names, locations, titles, subjects, keywords, and more.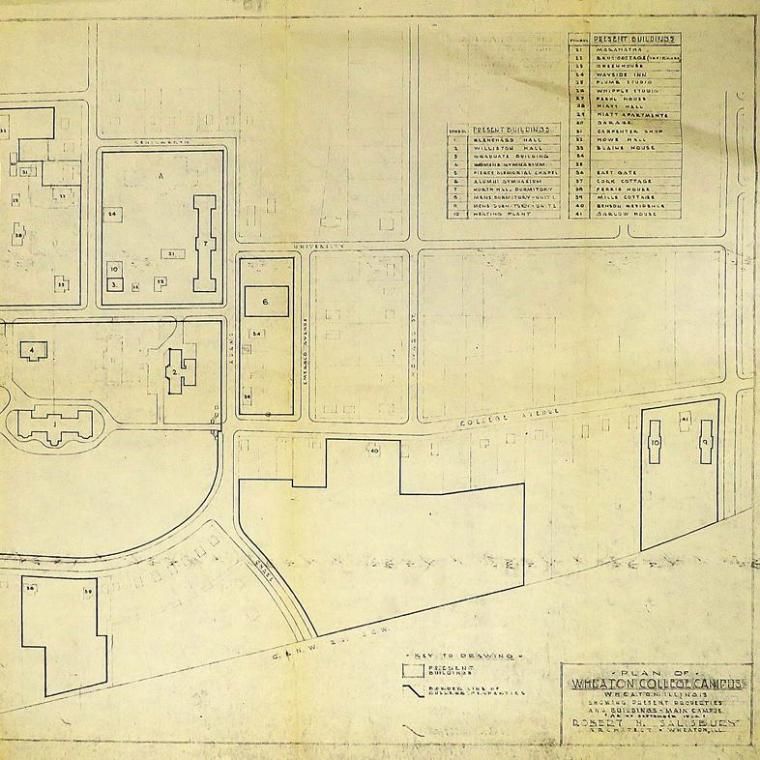 College Archives Resources
Explore additional resources on Wheaton College history, faculty, traditions, and alumni.