Dr. Kathryn Long, "Picture with A Thousand Pieces: Archival Research on Missionaries and the Waorani"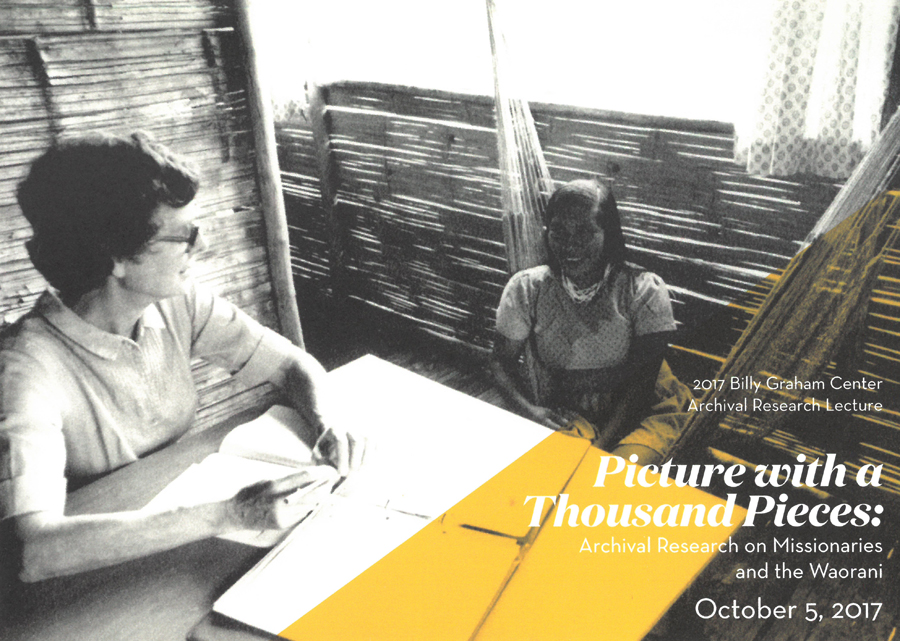 What is it like to do historical research in the Archives? How do researchers use scrapbooks, newspaper clippings, oral history interviews, and other materials to construct an historical narrative? What are the benefits of using these physical fragments to understand the past? Every year, the Archival Research Lecture features a scholar whose research in the BGC Archives addresses these questions.
The deaths of five missionaries in 1956 at the hands of the Waorani ("Aucas") was the defining missionary martyr story for American evangelicals during the second half of the 20th century. Much less well known is what happened in Ecuador after the men's deaths. In this lecture, historian Kathryn Long reconstructs the part of the story that was largely untold and discusses the discoveries and challenges of using archival research to create a historical narrative.
View Kathryn Long's 2017 Lecture Notes and Slides.