Dr. Grant Wacker, "The Making of a Leader: Billy Graham and American Culture"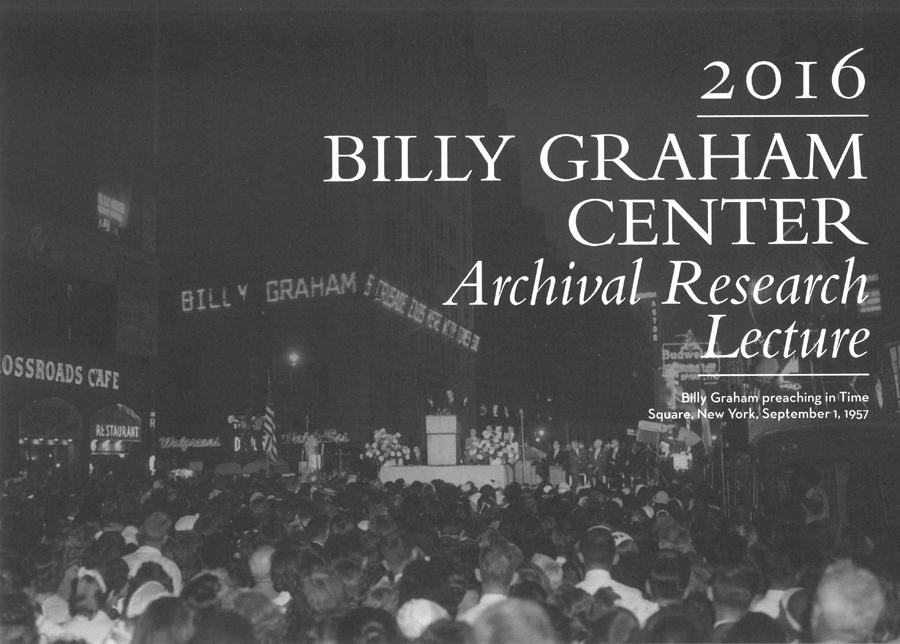 What is it like to do historical research in the Archives? How do researchers use scrapbooks, newspaper clippings, oral history interviews, and other materials to construct an historical narrative? What are the benefits of using these physical fragments to understand the past? Every year, the Archival Research Lecture features a scholar whose research in the BGC Archives addresses these questions.
Billy Graham (1918-2018) ranks as one of the most influential Christians of the 20th century. In this lecture, Grant Wacker suggests that Graham's achievement lay in the blending of two streams. The first consisted of exceptional personal gifts, including looks, voice, poise, sincerity, integrity, professional ambition, and personal humility. The second stream involved his uncanny ability to adapt trends of the age for his evangelization and moral reform aims. Those trends included the "Southernization" of American culture, the rise of mass media, and the post-World War II quest for consensus, among others. The lecture will consider how the two streams, flowing together, helped a farm boy become the pre-eminent leader for many years of the evangelical movement in the United States and in many other parts of the world.
Listen to the audio recording for this event (Q&A begins at 49:00).