Dr. Hans Krabbendam, "The Lost Continent?: The Discovery of Europe by American Evangelicals,1940-1980"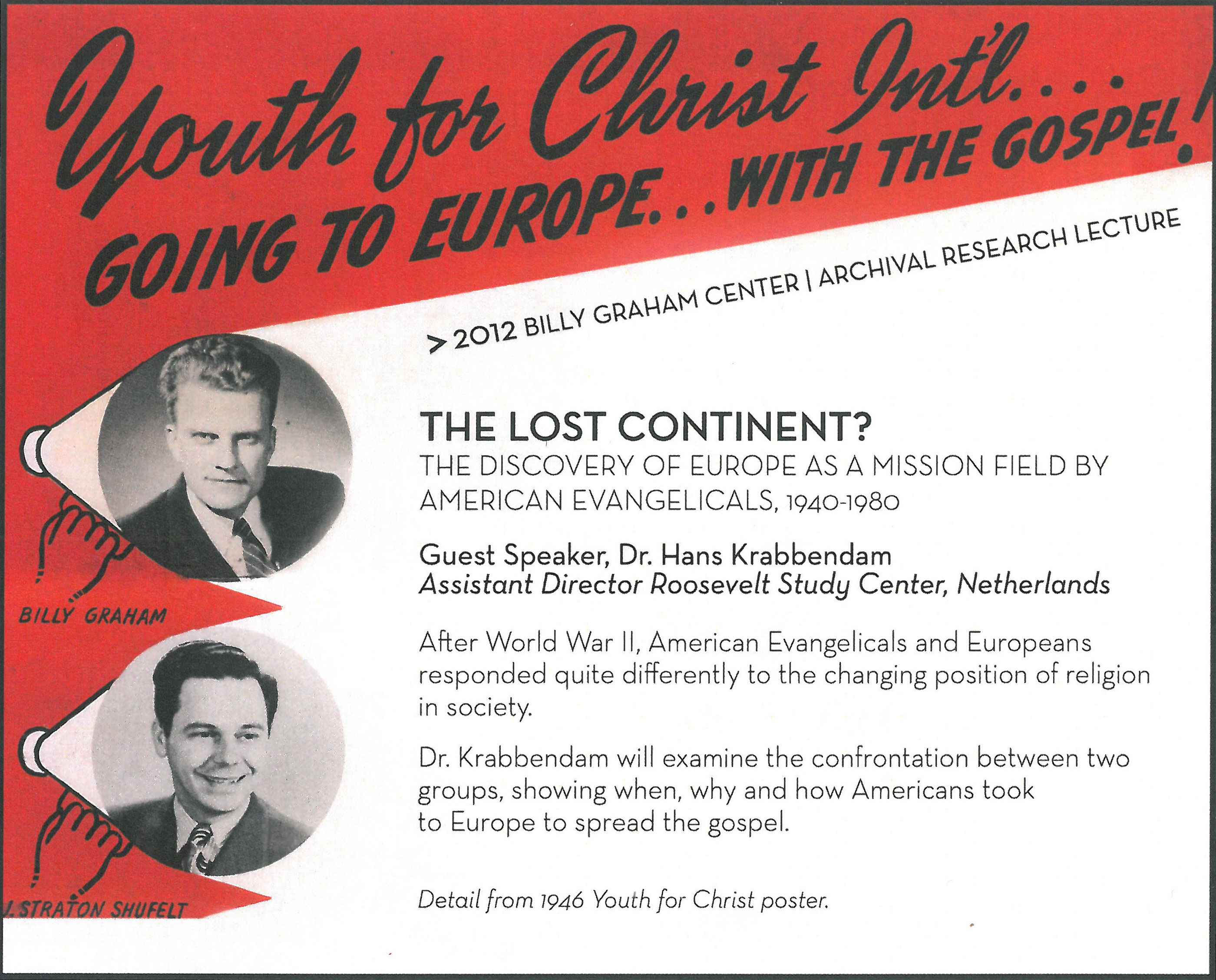 What is it like to do historical research in the Archives? How do researchers use scrapbooks, newspaper clippings, oral history interviews, and other materials to construct an historical narrative? What are the benefits of using these physical fragments to understand the past? Every year, the Archival Research Lecture features a scholar whose research in the BGC Archives addresses these questions.
In this year's presentation, Dr. Krabbendam will examine the different responses in Europe and North America to the changing position of religion in society. Could the Europeans have adopted the strategies of Americans to prevent their religious decline? In particular he examines the confrontation between American evangelicals and Europe in the post-World War II period and illustrates when, why, and how Americans took to Europe to spread the gospel. This effort was more than exporting Billy Graham. It involved a great variety of groups and served multiple ends. Did American missionaries have a clear grasp of religion in Europe or were they a bit naïve? What was the result? Despite the fact that these missionaries did not reconvert Europe, their campaigns had significant consequences for themselves and for Europeans.
Read the 2012 Annual Lecture Transcript or listen to the audio recording for this event (Q&A begins at 49:20).