Dr. Alan Bearman, "The Atomic Gospeller Goes Global: Billy Graham and the 1954 Greater London Crusade"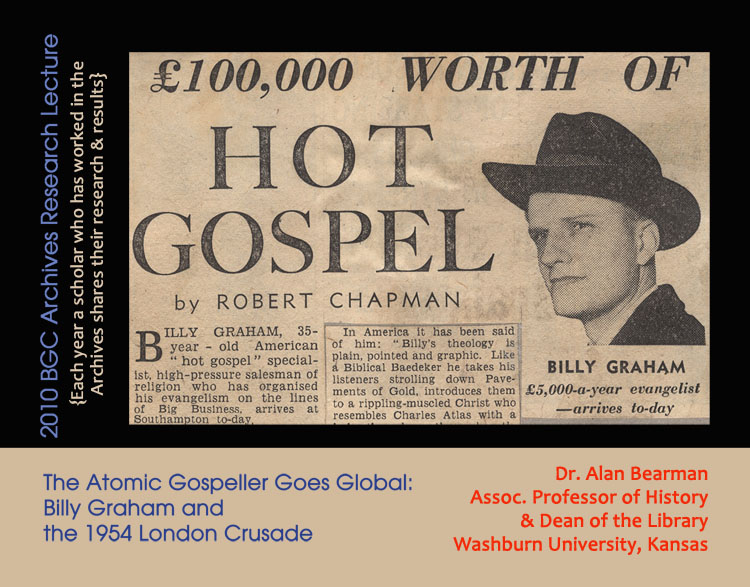 What is it like to do historical research in the Archives? How do researchers use scrapbooks, newspaper clippings, oral history interviews, and other materials to construct an historical narrative? What are the benefits of using these physical fragments to understand the past? Every year, the Archival Research Lecture features a scholar whose research in the BGC Archives addresses these questions.
In this year's presentation, Alan Bearman examines Billy Graham's 1954 Greater London Crusade, a 12-week phenomenon that propelled him to the attention of an international audience. It was an event fraught with political controversy and one that from a distance did not seem destined to succeed because of the hostility towards Graham within large sectors of the tabloid newspapers. But succeed it did because of Graham's commitment to his mission and his ability to win over the press. The 1954 Greater London Crusade was both a religious and political event unlike anything post-War Britain had experienced. Dr. Bearman's interpretation of the Crusade illuminates some of the reasons for Graham's global impact and offers a window into the history of modern British Christianity.
Listen to the audio recording for this event (Q&A begins at 55:00).