Dr. Uta Balbier, "God and Coca-Cola: Billy Graham in Germany"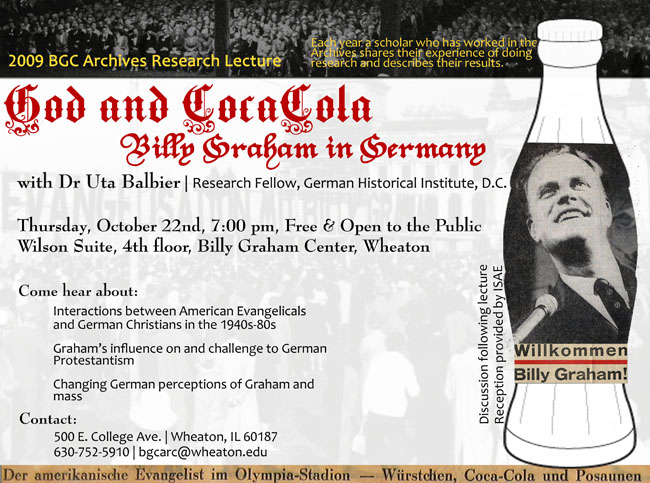 What is it like to do historical research in the Archives? How do researchers use scrapbooks, newspaper clippings, oral history interviews, and other materials to construct an historical narrative? What are the benefits of using these physical fragments to understand the past? Every year, the Archival Research Lecture features a scholar whose research in the BGC Archives addresses these questions.
In this year's lecture, Uta Balbier examines the history of post-war Youth for Christ and Billy Graham's evangelistic campaigns in Germany from the viewpoint of both the American and German participants: how the meetings challenged and influenced the identity of German Protestantism, the anti-Americanism and resentments that Graham was facing in Germany, and how and why these softened over the years.
Read the 2009 Annual Lecture Transcript or listen to the audio recording for this event (Q&A begins at 45:35).