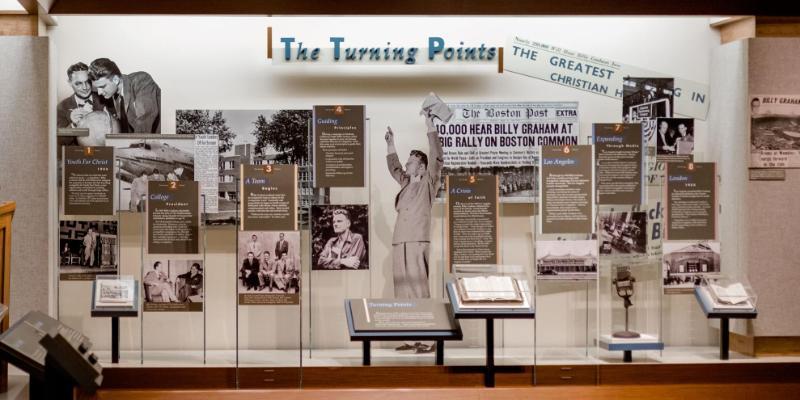 In this section, family photos and personal mementos recount the life and spiritual legacy of Billy Graham. Milestones in his early life—from his conversation as a teenager to his first struggling attempts to preach—give insight into the ways God prepared him for his later global ministry. Note the turning points that shaped his convictions and brought him to international attention. As you stand in Billy Graham's traveling pulpit, you will examine his Bible and his sermons notes while watching a special presentation of the crusade experience. Through other exhibits in this section, you will discover how a crusade was organized and the lasting impact that followed a powerful proclamation of the gospel.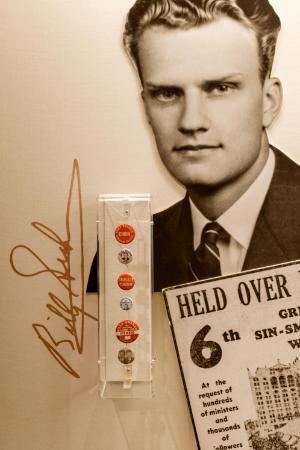 On display are such personal treasures as:
Grade school papers
Classroom notes from college days at Florida Bible Institute
Medals and keys to cities
Gifts from presidents and heads of states including Korea, Russia and Hungary
As you proceed through this section of the Museum, you can:
Stand behind Billy Graham's traveling pulpit with his sermon notes and Bible.
Listen to testimonies of people whose lives have been transformed by Jesus as a result of hearing the gospel preached by Billy Graham.
Watch a video with rare footage from Billy's crusade in Los Angeles in 1949, in London in 1954 and in New York in 1957.
See some of the interviews that Billy Graham has given and hear the lighter side of Dr. Graham as you listen to some of his humorous moments.
See and hear through videos some of the great gospel singers who ministered on stage at Crusades, including Ethel Waters and George Beverly Shea.
Visit the interactive computer kiosk, where you can access hundreds of screens of material devoted to specific crusades, people and events.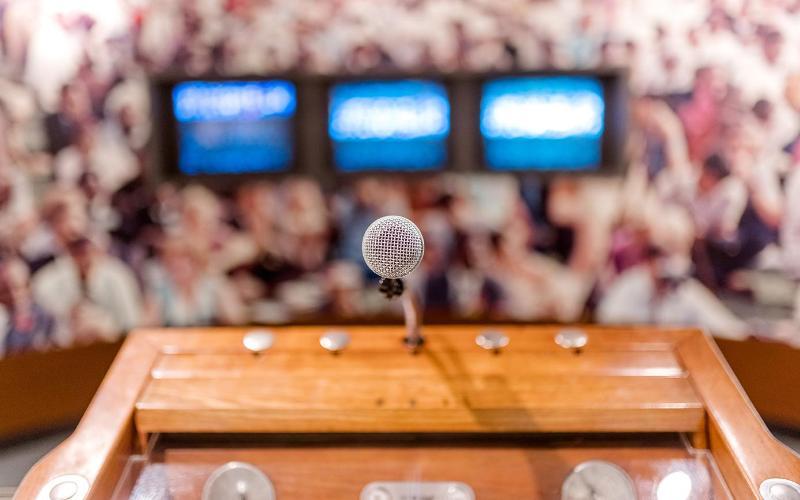 Plan Your Visit
Plan Your Visit