Start Your Visit in the Gallery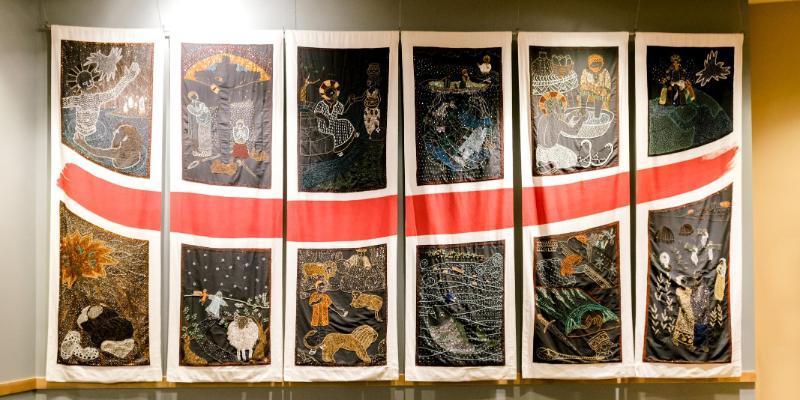 Cape Town Banners of Reconciliation
A visit to the Billy Graham Museum begins in the Gallery. There guests can enjoy the stunning Cape Town Banners of Reconciliation. The Cape Town Banners of Reconciliation show beautiful, beaded depictions of various stories from both the Old and New Testament.
Billy Graham Memorial Portraits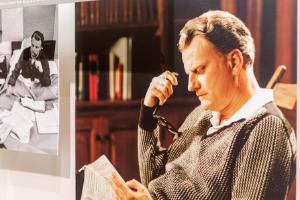 You'll also enjoy the moving Billy Graham Memorial Portraits exhibit featuring unique insight into Billy Graham's life and global reach. Periodically we remove the Billy Graham Memorial Portraits temporarily when special collections are on display in the Gallery.
From Eden to Eternity
From August 8 - December 17, 2022, we are pleased to present From Eden to Eternity: Embroidered Biblical Stories. From the collection of Sandra Bowden, these embroidered pieces are delightful interpretations of Biblical stories, made by the Guna people of the San Blas Archipelago in Panama. The beautiful textures and intricate designs will be available to see in person for a limited time only, so make sure to stop in to see this stunning exhibit while it lasts!
Learn more about the From Eden to Eternity Exhibit.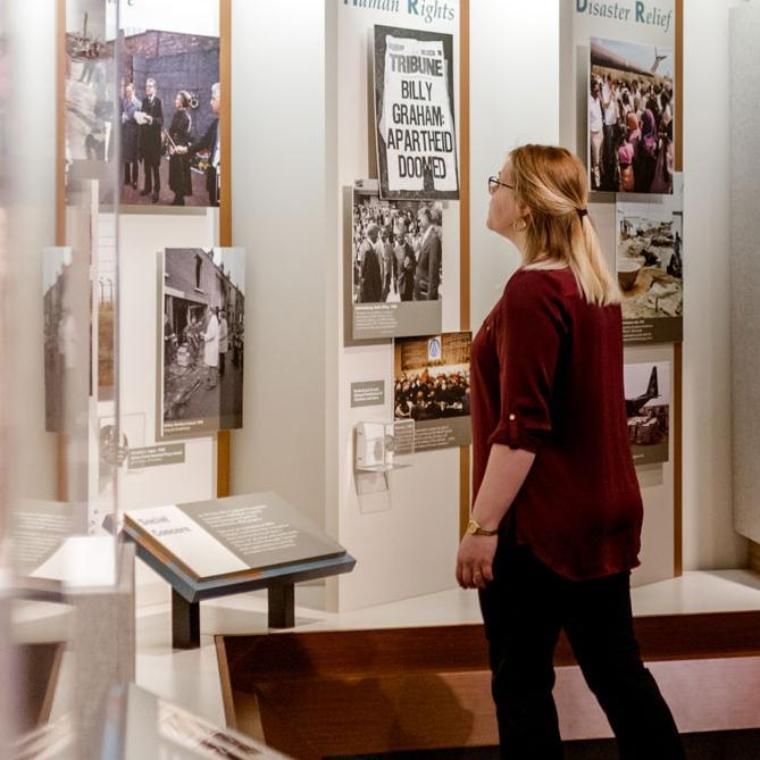 Explore the Museum Exhibits
After you visit the Gallery exhibits, you'll move into the main museum with much more to explore including the Rotunda of Witnesses and a History of Evangelism in North America.