Serving
Arkansas, Colorado, Idaho, Iowa, Kansas, Louisiana, Michigan, Minnesota, Nebraska, North Dakota, Oklahoma, Oregon, South Dakota, Texas, Wisconsin
In His Own Words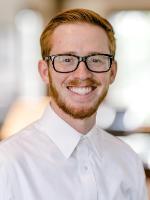 Welcome! As a 2022 Wheaton College graduate, I am overjoyed to know that you are considering Wheaton College as a place on your college exploration journey. I truly cannot be more thankful that the Lord guided me to attend this wonderful college where I was able to grow both spiritually and academically around some of the most amazing people I have met. The Christian Liberal Arts education that Wheaton offers challenged me in my ability to think critically about my faith and how integrated it is in all the areas of study that Wheaton offers.
I greatly appreciated the variety of ways students are able to become involved on campus and experience the community that separates Wheaton from the rest. During my time, I was able to be a part of a few different groups including Honduras Project, the Track and Field team, and the Student-Athlete Advisory Committee while also participating in two abroad programs with the Camino de Santiago and Wheaton in Spain, and of course intramural sports. All of these extracurriculars (and much more!) really allow students to dive deeper into what makes Wheaton such an amazing place allowing for students from all over campus to come together and help foster the intentional community Wheaton prides itself in while also furthering the Kingdom of Christ.
As you continue your college search, I would love to get to know you! Being able to hear your story and what you are passionate about is something that I would be honored to be a part of so please feel free to reach out, I am looking forward to it!