Affording a Wheaton College Education
88%
of new first-year students receive scholarships, grants, and/or loans
30K
THE AVERAGE FINANCIAL AID PACKAGE AWARDED IN 2022-23 TO INCOMING FRESHMEN
Paying for a top-tier, private, Christian liberal arts education can seem out of reach for families. Like many things of great value, how you pay for college is a personal decision. At Wheaton College, we are committed to walking alongside you and using all available resources to support you through our academic and need-based scholarships and grants.
Wheaton's substantial endowment subsidizes the actual cost of providing an internationally-recognized academic program. Were it not for the generosity of generations of alumni and friends of the College, tuition would be 20% higher to support our renowned faculty and academic and extra-curricular programs that enhance the unique educational journey you will experience at Wheaton. In other words, every Wheaton student receives a much higher value of education than he or she pays for. Additionally, our endowment provides much-needed financial aid in the form of scholarships and grants, further bringing down the average cost of attendance for many of our students.
---
The Difference Between Direct Cost and Net Price
All schools create an annual cost of attendance budget based on direct costs such as tuition, fees, housing, and food as well as indirect costs such as transportation, books, and miscellaneous personal expenses. The direct cost listed below is not necessarily the amount you will actually pay.
Depending on a family's demonstrated financial need, the actual amount a student will pay varies by their family's financial circumstances. Some families, given their finances, may not qualify for any need-based aid, while others may qualify for federal, state, and Wheaton grants, and/or federal loans. Grants are free monies made available for families with demonstrated need.
It is important to note that the total cost (direct and indirect cost) is taken into consideration when evaluating a family's financial need.
Wheaton College 2023-2024 Costs
Tuition
$43,670
Average Course Fees
$266
Average On-Campus Housing
$7,550*
Food
$5,962✝
Health and Wellness Fee
$260
Total Direct Cost:
$57,708
Books ($38/hour)
$910
Personal/Misc.
$1,800
Transportation
$640
Cost of Attendance:
$61,058
Passage: The Orientation Program of Wheaton College
Fee for Passage
$995**
* Housing charges may vary depending on options chosen
✝ Cost based on a full 18 meal plan option plus an allowance for an additioanl three meals per week.
** Financial assistance for Wheaton Passage will be determined by information provided on a student's FAFSA and aid eligibility. No further application is required.
---
Let's Talk About Net Price
Net price varies from student to student based on several factors. Once you have filed your Free Application for Federal Student Aid (FAFSA), you will receive a Student Aid Report (SAR) that includes your Expected Family Contribution (EFC) and is used to determine federal, state, and Wheaton grant eligibility. Net price is then calculated by subtracting the total of all scholarships and grants from the direct cost.
Net Price = Cost of Attendance - All Gift Aid (Scholarships + Grants)*
* does not include loans.
---
Average Total Financial Aid Package
Your total financial aid package is calculated by adding all gift aid (scholarships + grants) plus any loans you choose to take on. This amount varies from student to student as well.
The average total financial aid amount awarded to incoming freshmen (including grants, scholarships, and loans) is $29,508. Again, this varies from family to family.
---
Total Excellence, Total Value
At Wheaton you will not have to settle. Listed in the seminal publication 40 Colleges That Change Lives, and with top rankings in U.S. News World & Report, Forbes, Kiplinger's, and Money Magazines, Wheaton is consistently rated one of the best values in higher education. You can confidently choose Wheaton as a sound investment. Skeptical? Let the numbers tell our story.
| | |
| --- | --- |
| #12 | among all U.S. colleges and universities nationally producing alumni who earn academic doctorates (recent ten-year span of 2009-2018) |
| #13 | among all colleges and universities based on alumni rating their respective schools |
| #38 | Best Undergraduate Teaching Faculty |
| 99% | of our students will land in post-baccalaureate programs, internships, or be employed within six months after graduating (compared to the national average of 86%) |
| 87% | of students stay and graduate from Wheaton (almost double the national average) |
| 83% | of our most recent graduating class had at least one internship |
Average Parent Adjusted Gross Income
The Wheaton student body spans the full spectrum of socio-economic backgrounds. This chart represents families that submitted a FAFSA and had an entering freshman for the three-year period of 2018-2020. It represents 82% of all freshmen.
Wheaton Students Graduate with Less Debt and Have an Extremely Low Default Rate*
Average Debt After Graduation
Wheaton
$29,555
National Average
$32,300
*The student loan default rate is the percentage of students who borrowed to pay for school and were unable to pay back the loan as agreed.
Default Rate*
Wheaton
1.0% three-year default rate
National Average
7.0% three-year default rate
Source: College Factual - When compared to the average three-year default rate of 7.0%, the default rate at Wheaton College Illinois is excellent.
Wheaton is a crucible of people from different places, with different stories, building up one large family. — Nathan Varberg '21, Mathematics and Statistics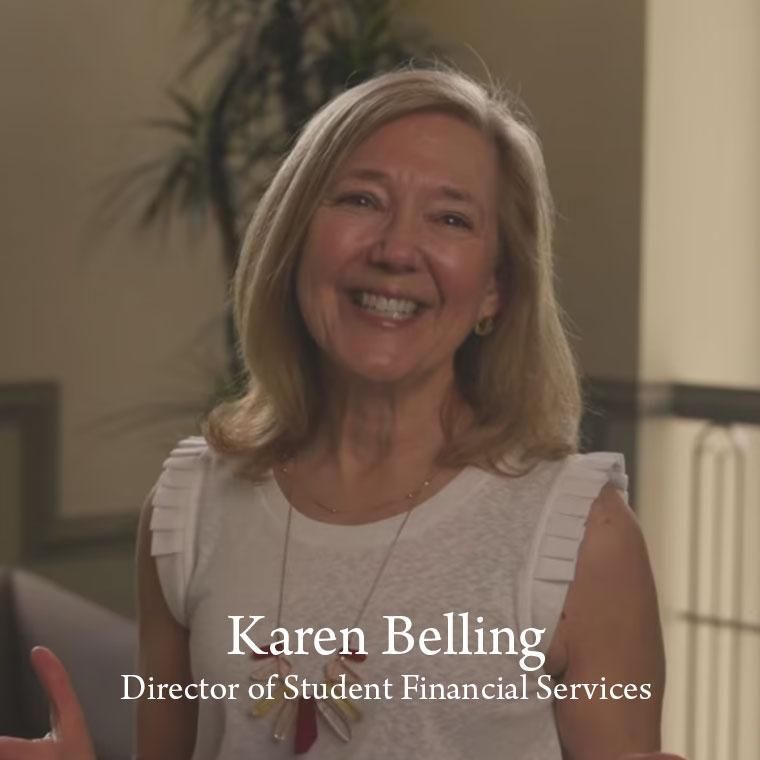 Financial Aid 101 Webinar
Check out our Virtual Financial Aid 101 Webinar hosted by our Director of Student Financial Services. Learn all about financial aid at Wheaton.
Ready to Take the Next Step?

Start the Financial Aid Process Apply
Visit