Explore the WCBGC Archives Collections
Consisting of over 650 unique collections, materials in the Wheaton College Billy Graham Center Archives are arranged by creator and described in individual finding aids. Each finding aid provides an overview of the collection materials, including date range, formats, and topics, as well as a brief biographical sketch of the creator(s). On occasion, these finding aids will provide access to digital surrogates of the materials, but most items from the Archives collections are not available to view online.
For questions about using our finding aids or suggested search strategies, please contact the Archives at 630.752.5910 or bgc.archives@wheaton.edu.
Do you have questions about archives and how to use them?

Want to plan the most productive research trip possible? Click on the icon to read Using Archives: A Guide to Effective Research written by Wade Center archivist Laura Schmidt.
Looking for archival sources not found in the WCBGC Archives? Trying searching ArchiveGrid, a global catalog dedicated to archival materials.
Creating a bibliography for sources from the BGC Archives? For citation suggestions, please see our Citation Guide.
Collections Listing
Browse the complete list of WCBGC Archives collections in numerical order, and follow the links to view the finding aid for each collection.
Search the Collections
Looking for specific items or research topics? Search the Archives' database for names, locations, titles, subjects, keywords, and more.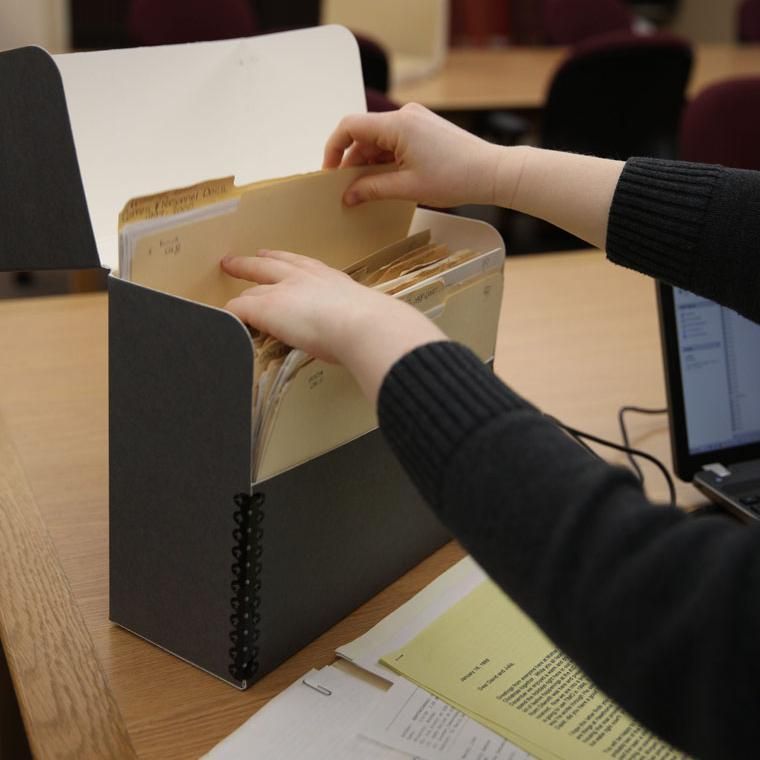 Request Materials
Have you identified items in the Wheaton College Billy Graham Center Archives that you would like to access? Follow the link below to learn more about submitting a request for archival material.