2008 Wheaton Lectureship in Christian Moral Formation
November 12, 2008 The Nature of Power - Washington
November 13, 2008 The Nature of Power - Hollywood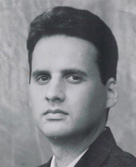 Mark Joseph is a multi-media producer, columnist and author. His books include Pop Goes Religion, Faith, God & Rock 'n' Roll , and The Rock & Roll Rebellion. His writings have appeared in publications like Billboard Magazine, Beliefnet, Christianity Today, The Jewish Press, Fox, NRO, and others.
Joseph is an award winning record producer who produced the soundtrack for The Passion Of The Christ featuring Lauryn Hill, Scott Stapp of Creed, MxPx, Blink 182, P.O.D. and others and has also supervised the international releases of over 70 records and produced the music for dozens of television commercials. His record label Bully Pulpit Records launches in summer 2008.
He has produced two short films, The Bridge & Cupid, and developed and/or marketed 18 films including Ray, The Chronicles of Narnia, I Am David, Holes and others. He is currently producing the feature films Monkey Trial, and Sensei. Joseph is also a co-founder and president of the board of the Damah Film Festival.
He has also worked extensively as a TV host and producer having anchored The Entertainment Report for Group W and CNN, then spending five year as host and producer of NHK TV's The Interview an international talk show that featured Joseph interviewing public figures like Jay Leno, Larry King, Charlton Heston, George Gallup, Gloria Allred and others.
Mr. Joseph also spent a decade as U.S. correspondent for two radio stations, Tokyo FM and FM Yokohama for whom he reported daily from Los Angeles and covered the Democratic National Convention in Los Angeles in 2000 for the Talk America Radio Network.
He has been quoted widely on issues relating to the intersection of spirituality and pop culture in media outlets like The New York Times, USA Today, The Los Angeles Times, The Chicago Tribune, The Wall Street Journal, VH-1 and others.
Mr. Joseph lives in the Los Angeles area with his wife and four children.
"Let your light so shine before men that they may see your good works and glorify your Father in heaven." Matthew 5:16
Promoting and encouraging the formation of moral character and the application of biblical ethics to contemporary moral decisions