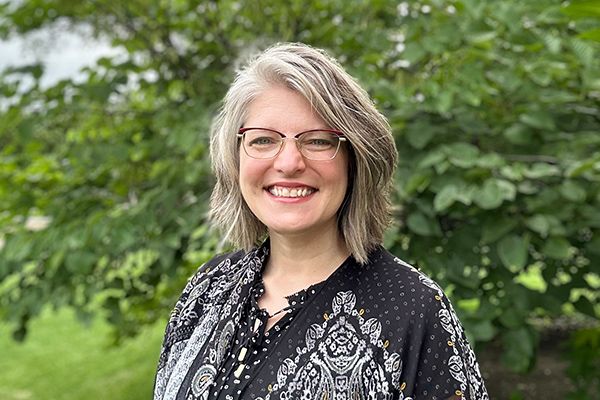 Wendy is a Licensed Clinical Psychologist, earning her Doctorate in Clinical Psychology from Wheaton College. Her license covers Illinois as well as over 35 states through her credentialing in PsyPact. She is an American Association for Marriage and Family Therapy (AAMFT) Approved Supervisor In-Training, which has allowed her to deepen skills in training Marriage and Family Therapists. Wendy blends a rare combination of therapeutic skill and business acuity as the Director of The Marriage and Family Therapy Training Clinic (MFT Clinic).
Prior to her life as a Clinical Psychologist, Wendy consulted with Fortune 500 companies, providing market research insights for product acquisition, development, and market share growth across multiple industries, including pharmaceuticals. It was through the high-speed, never-stop, nature of the work as a senior manager that she realized the toll which a pressured lifestyle can take on holistic wellness. She began to reconnect with her lifelong dream of becoming a psychologist so that she could empower others to make intentional, integrated choices about the direction of their lives. Holding to the belief that, "it's never too late to follow your dreams," Wendy and her husband returned to the Midwest from the East Coast to start this journey many years ago.
Since joining Wheaton College as the Clinic Director and Assistant Professor in 2020, Wendy has guided the development of The MFT Clinic at Wheaton College which has become a trusted community mental health center in the Wheaton area. The Clinic also serves as an intensive training site for graduate therapy interns who are enrolled in the MFT program at Wheaton College.
Additionally, Wendy has developed a partnership with the Roseland Community "Good News" Daycare Center in the Roseland neighborhood on Chicago's Southside. This has led to the expansion of The MFT Clinic to a secondary location, where she and a team of advanced intern therapists provide counseling services to people in extreme trauma and distress. You can often find Wendy and team in the ministry daycare, its affiliated coffee shop, or counseling center on Thursdays.
Wendy specializes in trauma-informed, faith-integrated therapy, focusing on the transmission of trauma on individuals, families, and community systems over the span of generations. As a supervisor, she supports new therapists in finding their therapeutic voice and gently bringing their blind spots and biases to light, exploring how personal growth can positively impact clinical work. She fosters an environment that is reflective and curious about ourselves, our faith, our work, and the world.
If you would like to work with Wendy's clinical supervision team, please reach out and schedule an appointment.