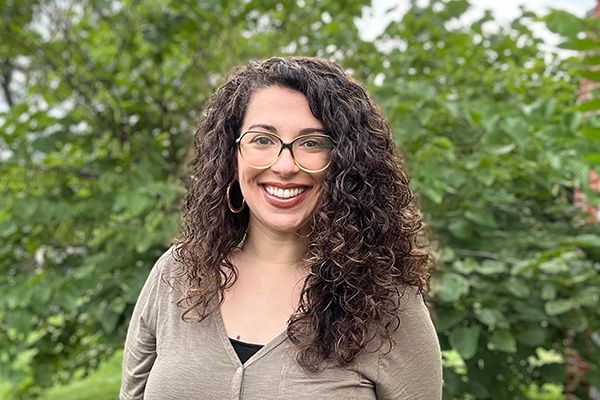 Parenting is one of the most beautiful callings we can have in life, yet it can leave us feeling more vulnerable and helpless than anything else that we endeavor to do. While we try to protect and nurture our children so they can have a flourishing life with wonderful opportunities, whether it's caused by external circumstances or internal struggles, our children inevitably experience pain in this world.
As a Marriage and Family Therapist, I help families throughout all stages of life. My desire is to provide families, and the individuals within them, with a new experience of relationship, where they can be seen, heard, and understood.
While I work with all ages and stages of life, I specialize in the attachment relationship between parents and young children between the ages of 0 and 5 years old. A secure attachment is one where parents are generally consistent, predictable, safe, and emotionally available. When children have a secure attachment to their parents/primary caregivers, they are more likely to maintain healthy growth and development even through the toughest of challenges. This approach is helpful for biological, adopted, and foster children.
Have you ever wondered, "Is my child too young for therapy?" I believe that there's no such thing; I've personally seen the trajectory of families change with early intervention. If you are struggling, it is better to get help earlier so you can set your child up for success.
As a parent or caregiver, you will be included in most therapy sessions with your child. This allows you to participate in the growth process and learn new skills to help your child. Together, we will work to increase your moments of connection, building deeper bonds that can last a lifetime.
Therapy can be fun! I incorporate art, play, sensory integration, and sand tray within my therapeutic work – holding the core tenant that young children learn, grow, experience, and change through play. Since we were all young at heart, I often incorporate these interventions for children of all ages (even adults!). You can expect therapy with me to get a tad-bit messy, a bit playful, and a place where we try new techniques for relating and communicating with one another.
Some of the therapeutic interventions, theories, and assessment models that I use most frequently in therapy include:
Attachment Theory
Bibliotherapy
Bowenian/Multigenerational Family Therapy
Child-Parent Psychotherapy
Circle of Security – Parenting
Developmental Psychology
Experiential Family Therapy
Functional Family Therapy
Infant and Family Clinical Practices
Neurosequential Model of Therapeutics
Play Therapy
Sand Tray Play Therapy
Trauma Informed Family Therapy


I hold my independent license as a Marriage and Family Therapist in both Illinois and Arizona, with a post-grad certificate in Infant and Family Clinical Studies from the Harris Institute. I am also an AAMFT Approved Supervisor in training, which means I am a supervisor for our talented intern therapists. If you are a resident of Illinois or Arizona and would like to work with me, or within my clinical supervision team, please reach out and schedule an appointment.