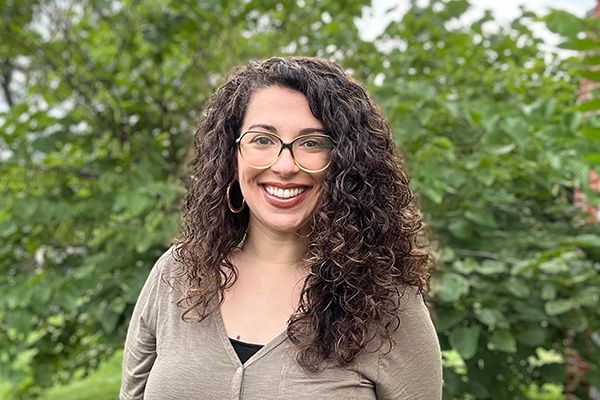 Jessica is a Licensed Marriage and Family Therapist, with state licensure in both Illinois and Arizona, and holds her master's degree in Marriage and Family Therapy from Wheaton College. She is the Assistant Director of The Marriage and Family Therapy Clinic (MFT Clinic) at Wheaton College, owner of a private practice, and is an American Association for Marriage and Family Therapy (AAMFT) Approved Supervisor In-Training. Additionally, Jessica is an Adjunct Faculty member at Wheaton College, a Clinic supervisor, and she holds a small clinical caseload.
Prior to her career as a therapist, Jessica worked internationally for an NGO conducting social needs assessments and program evaluations across Asia Pacific. It was through her time abroad that she realized there is a dearth of resources for families across the regions where she was serving. This prompted her to move back to the States to pursue her master's degree, with the goal of providing much needed family resources to the international community.
As part of the first graduating class of the Marriage and Family Therapy program at Wheaton College (2014), Jessica personally experienced the rigorous academic teaching and clinical training provided through the program. She was impressed with the program's commitment to excellent training with an eye toward diversity and cultural sensitivity. Now back at Wheaton College as The MFT Clinic Assistant Director, she is at the heart of clinical training for students, providing mentoring, supervision, and training for students who come from all over the US and around the world. Coming full circle, she is fulfilling her dream to provide resources for families in the international community.
Jessica works with families across the lifespan, with an expertise in early childhood development. Specifically, she has a unique niche in working with children from infancy through preschool (ages 0-5) and their parents and caregivers. She works from a deep knowledge of human development, trauma, and attachment, helping parents/caregivers build lasting formative bonds with their children. Her clientele includes families raising foster and adopted children, where she provides tools to create a healthy growth trajectory for their children based on a solid foundation of connection and safety.
As a supervisor, Jessica brings a fun sense of humor and joy into her training with therapy interns. She works from a developmental model where she creates scaffolding earlier in the process, leading to more independence throughout the training year. Jessica pours her early childhood expertise into her supervisees, equipping them unique insights and skills in play therapy for children.
If you would like to work with Jessica, or within her clinical supervision team, please reach out and schedule an appointment.