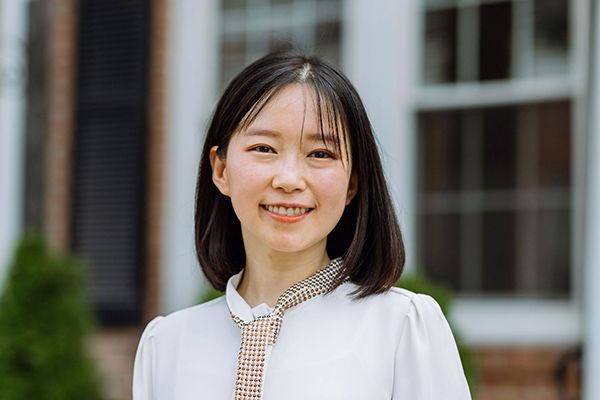 Hana is a Licensed Marriage and Family Therapist in Illinois, with a Doctorate in Human Development and Family Science from The Ohio State University. She is a core faculty member in the Marriage and Family Therapy (MFT) Program at Wheaton College, an American Association for Marriage and Family Therapy (AAMFT) Approved Supervisor, and owner of a local private practice.
As one of the pillars in the program, Hana brings a depth of expertise and excellence in research, evidence-based practices, and systemic theory. She has two primary lines of inquiry in her research endeavors. First, she explores the systemic processes in the provision of care for families involved in the child welfare system. Hana's insights have provided much-needed insight into ways that the child welfare system and community mental health workers can improve their partnership and thereby increase efficacy and efficiency in their care for vulnerable families.
Second, in partnership with The Marriage and Family Therapy Clinic at Wheaton College and the Practice Research Network program at Brigham Young University, Hana is exploring the role of religion/spirituality and adverse childhood experiences on therapy outcomes over time. This exciting longitudinal-based research will provide important information about the role of faith and trauma in mental health outcomes with couples and families.
In addition to her research enterprises, Hana's systemic approach is infused into her teaching and supervision. Recognizing that families exist in systems, Hana challenges her student interns to consider the larger context of their clients' situations that can influence the trajectory of care and healing. By widening the perspective, intern therapists can address systemic roadblocks as well as outside resources that play a role in clients' lives.
As a much sought-after and beloved supervisor, Hana infuses fun and laughter in the process of learning and growth for her therapy interns. She masterfully provides therapeutic direction while helping students find their own therapeutic voice. She encourages interns to look at the "problem beneath the problem" so they can help clients address core issues and not just the symptoms. Both interns and clients benefit from Hana's thoughtful, profound insight into their struggles and her ability to find healing paths forward from even the most devastating of circumstances.
Therapy interns explore their own personal experiences when working with Hana, carefully considering how their stories impact their clinical work. As a core professor and clinical supervisor at the Clinic, Hana has a profound impact on the students in the MFT program and Clinic at Wheaton College.
If you would like to work within Hana's clinical supervision team, please reach out and schedule an appointment.