Monday, March 24, 2014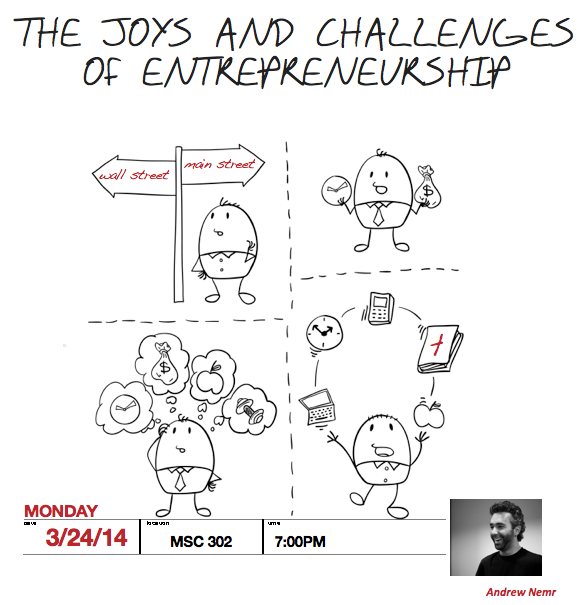 CACE is happy to co-sponsor Andrew Nemr with the Chaplains office, Conservatory and Business and Economics for a series of events on campus.

Monday, March 24, 7PM Andrew will lecture on "The Joys and Challenges of Entrepreneurship".
Mentored by Gregory Hines, Andrew Nemr is considered one of the most hardworking and diverse tap dance artists today. Collectively, Andrew's choreography and solo work has been described as "a welcome return to the elegance of simplicity and the tap dancer as maker of aural magic" and "deeply touching".
Andrew holds a BFA in Computer Art from the School of Visuals Arts and is certified in the Active-Isolated Flexibility System by the Wharton Performance Group. Andrew is on the faculty of Steps on Broadway, NYC, and a guest faculty member of Broadway Dance Center, NYC. Andrew is a card-carrying honorary member of the Original Copasetics, Inc.