Meet Dr. Carter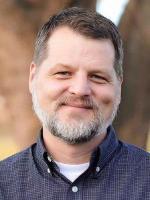 Dr. Erik W. Carter is Luther Sweet Endowed Chair in Disabilities at Baylor University. His research and teaching focuses on strategies for promoting full participation, belonging, and valued roles in school, work, community, and congregational settings for children and adults with intellectual disabilities, autism, and multiple disabilities.
Dr. Carter's passion is helping churches, schools, and communities become places of membership and belonging for individuals with disabilities and their families. He and his wife are both graduates of Wheaton College ('96). Visit Dr. Carter's website.
Dr. Carter shares, "I am excited about the reach and impact the Center is already having—and will continue to have—across the Wheaton community, throughout our schools, within the Church, and around the world."