Ann Haskins Special Education Program
The longings of a parent's heart was the beginning of what would eventually become the Center for Faith and Disability. Mary Haskins, the mother of Ann, a child with intellectual and developmental disabilities was concerned with the lack of sufficient housing, support, research and teacher training programs for children with special needs. Her concern led to the formation of the Ann Haskins Foundation, and a resulting endowment to Wheaton College to begin a special education training program within its highly regarded education department.
Dr. Thomas Boehm joined the Wheaton College faculty in 2015 to build and direct the program. In addition to preparing students who desire specifically to become special education teachers, Wheaton College is committed to inclusive education. By leveraging the best of general and special education teacher preparation efforts, we seek to prepare all teachers to serve all students for the glory of God.
Learn more about the Ann Haskins Special Education Program >
Ric Baptista Fund – Pioneering Together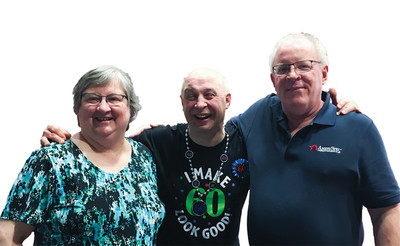 Ric Baptista celebrated his 60th birthday in April, 2019 with a party at College Church in Wheaton, where he serves as an usher and takes part in the STARS ministry. Ric's party came just two weeks after the kick-off of the Faith and Disability Initiative, an event made possible by the endowment given in his name that was orchestrated by his mother Martha Cole Baptista '45, who served as and coached women's basketball. "This was my mother's passion for the last year of her life," explains Rob Baptista, Jr. '70. At 93 years old, Martha met with Damon Winters '09, regional director of development, who told her about Dr. Thomas Boehm's work.
Motivated by Dr. Boehm's vision, Martha spearheaded a giving campaign, writing letters to the wide circle of family and friends of her and her husband, Dr. Robert C. Baptista, Sr. '44, who was a men's soccer coach. "A lot of soccer and basketball players lived with us over the years – and a lot of them contributed," says Rob, adding, "She even told me how much I was going to give."
Ahead of their time, the Baptistas had also led classes for children with disabilities and taught a class for Wheaton College students called "recreation for the Disabled."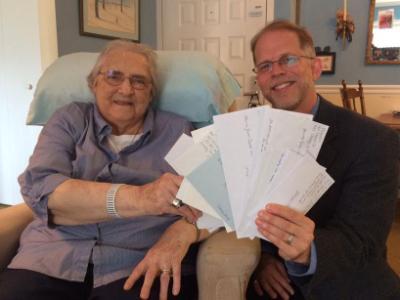 After collecting the responses, Martha then surprised Damon and Dr. Boehm, presenting them with stacks of letters. Damon says, "There were gifts from both coasts and a litany of people. Clearly, when she called, people answered with a 'Yes, ma'am.'" Trusting that the giving would continue, Martha asked that Ric's birthday, April 10, would serve as a reminder to give toward continued pioneering together.
Give Now Online to Support the Ric Baptista Fund >
Faith and Disability Initiative
Dr. Boehm's vision went beyond creating an innovative special education program and strengthening an already excellent teacher preparation program; he wanted to engage schools, congregations and parachurch organizations to view disability through a biblical lens; to see disability as a kingdom-building calling. In March of 2019 the Faith and Disability Initiative was launched with a public lecture titled, "Engaging Autism — Honoring God" delivered by Dr. Grant Macaskill, Kirby Laing of New Testament exegesis at the University of Aberdeen in Scotland. Dr. Macaskill highlighted the clear, biblical foundations for valuing every member of the body of Christ, while also providing an overview of the history and current thinking about autism spectrum disorder.
Dr. Macaskill said, "God arranged the members of the body as he chose. He gives each member of the body to the other members of the body. Once they are appreciated first as a gift, their capacity to be able to give begins to emerge." The evening was enhanced with visual and performing arts created by people with disabilities.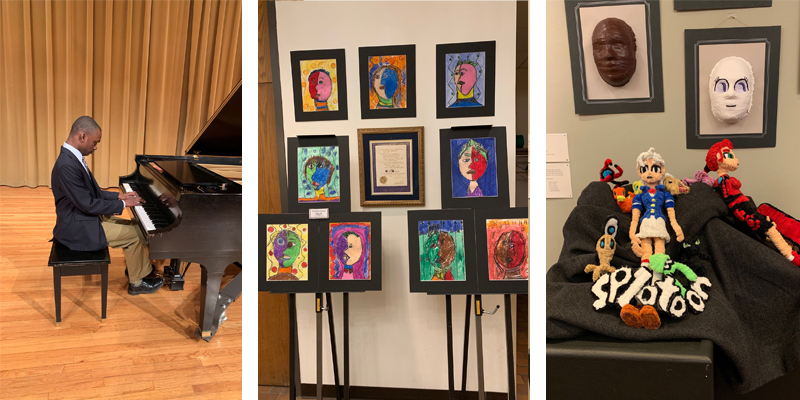 Following the lecture came a three-day Faith and Disability Symposium. Almost 20 thought- and practitioner-leaders from around the world converged on campus to develop relationships, contribute to a special issue of the Journal of Disability & Religion, and further one another's research, practice, and scholarship.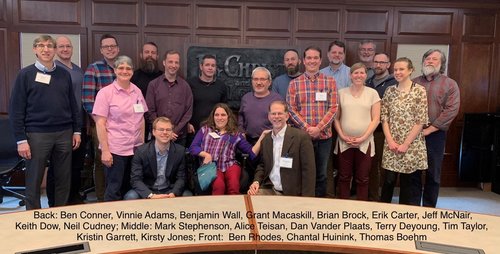 Faith and Disability Symposium Participants
Vinnie Adams – Faith Church (Indiana)
Special Needs Ministry Director
Dr. Thomas Boehm – Wheaton College (Illinois)
Director of Wheaton Center for Faith and Disability; Ann Haskins Assistant Professor of Special Education
Dr. Brian Brock – University of Aberdeen (Scotland)
Reader in Moral and Practical Theology
Dr. Erik Carter – Vanderbilt University (Tennessee)
Professor of Special Education
Dr. Ben Connor – Western Theological Seminary (Michigan)
Professor of Practical Theology; Director of Graduate Certificate in Disability & Ministry
Dr. Neil Cudney – Christian Horizons (Canada)
Director of Organizational and Spiritual Life
Terry DeYoung – Reformed Church in America (Michigan)
Coordinator for Disability Concerns
Dr. Keith Dow – Christian Horizons (Canada)
Manager of Organizational and Spiritual Life
Dr. Kristin Garrett – Wheaton College (Illinois)
Assistant Professor of Political Science
Chantal Hiuniuk – Christian Horizons (Canada)
Coordinator of Organizational and Spiritual Life
Kirsty Jones – Georgetown University (Washington, D.C.) Ph.D. Candidate in Religious Studies
Dr. Grant Macaskill – University of Aberdeen (Scotland) Professor; Kirby Laing Chair of New Testament Exegesis
Dr. Jeff McNair – California Baptist University (California) Professor of Education
Dr. Ben Rhodes – Christian Institute on Disability (California) Senior Manager, Theological Studies; Resident Research Scholar
Mark Stevenson – Christian Reformed Church (Michigan) Director of Disability Concerns
Dr. Tim Taylor – Wheaton College (Illinois) Assistant Professor of International Relations
Alice Teisan – His Wheels International (Illinois) Founder & Executive Director
Dan Vander Plaats – Elim Christian Services (Illinois) Director of Advancement
Dr. Benjamin Wall – Greensboro (North Carolina) Director for the Center for Pastoral Formation (Anglican Diocese of Christ our Hope) Theologian in Residence (Church of the Redeemer)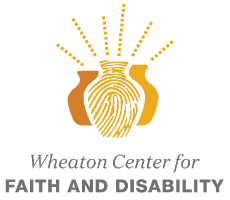 Wheaton's administration embraced the initiative. In the summer of 2019, disability was incorporated into the College's Diversity Commitment and the Center for Faith and Disability was established.