The Center for Faith and Disability Advisory Council provides expertise and oversight on the mission and work of the Center.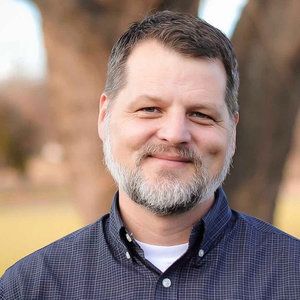 Dr. Erik W. Carter
Dr. Erik W. Carter's passion is helping churches, schools, and communities become places of membership and belonging for individuals with disabilities and their families. As a professor at Vanderbilt University, he is invested in research that breaks down barriers to inclusion and calls on communities to widen their welcome. He and his wife are graduates of Wheaton College ('96).
Visit Dr. Carter's Website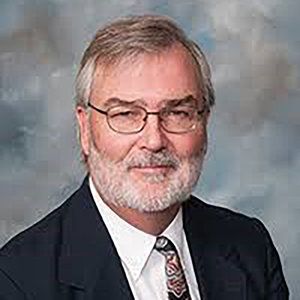 Dr. Jeff McNair
Jeff McNair, Ph.D. is professor of Special Education at California Baptist University, where he also directs the Moderate to Severe Education Specialist program. He also serves the disability ministry Joni & Friends as senior editor of JCID, the Journal of the Christian Institute on Disability. Jeff and his wife Kathi have been active in disability ministry since 1974; they have facilitated The Light and Power Company (a ministry to adults with disabilities) at Trinity Church in Redlands, CA since 1991. Jeff has written extensively and spoken around the world on issues of disability, theology, ministry, and special education.
Rick Bovell
Rick and his wife Michele have been married for 24 years and have lived in Northern Illinois with their five sons for the past thirteen years. A systems consultant by trade, Rick is also an ordained minister who focuses on ministering to the disability community. Rick is involved with the disability ministry Joni & Friends, serving as the camp pastor for family retreats and as a member of their church equipping team. He and Michele minister in local group homes for adults with intellectual disabilities.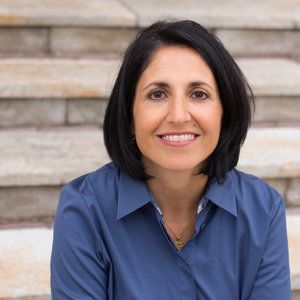 Dina Kapernekas
Dina Kapernekas and her husband, Jason Postma, live in Wheaton with their four children. Their fourth child, Zoe Postma, was born with severe congenital hydrocephalus and requires 24-hour care. Transitioning from working full-time as a labor-employment attorney to Zoe's caretaker has given Dina unique perspectives and a powerful testimony about the power of God in every circumstance and the value of every life.
Katherine Anderson
Katherine Halberstadt Anderson is a freelance writer, editor, and communications consultant with a passion for promoting the awareness, acceptance, and inclusion of people with disabilities across every aspect of society. A Wheaton grad, Katherine serves alongside the couple's 20-year-old son, Sam, as an ambassador for the National Down Syndrome Society, and manages the blog they founded together. To read their interviews of people with Down syndrome, visit their website.
Visit peoplewithdownsyndrome.com
Doug Anderson
Doug Anderson helps major corporations and small businesses understand and navigate accessibility requirements.
Doug is a Partner at LCM Architects, a certified Disability-Owned Business Enterprise. For nearly thirty years, Doug has helped clients to understand and comply with accessibility standards of the Americans with Disabilities Act (ADA), the Fair Housing Act (FHA), and other state and local code and regulations. He has served as an expert in ADA and FHA cases, and cultivated LCM's industry-leading expertise in strategic accessibility planning for large corporations with properties throughout the United States.
Doug was appointed by President Bush in 2003 to serve on the Access Board, the agency responsible for developing ADA guidelines. During Doug's tenure he held the positions of Chair of the Board, Vice Chair of the Board, and Chair of the Executive Committee. Currently, Doug represents the hospitality industry in the development of standards for future model building codes on the American National Standards Institute (ANSI) A117.1 Accessibility Committee.