Director Thomas Boehm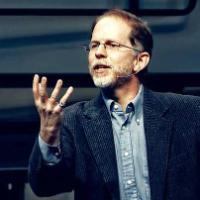 Dr. Thomas Boehm's work is situated at the intersection of faith and disability. In the summer of 2019, he helped launch and now leads the new Center for Faith and Disability at Wheaton College.
Dr. Boehm's interest in disability began as an early career professional working in the social services sector, but was catapulted in new directions when he became the parent of a child with a disability. He went on to teach special education for students with significant support needs and in 2009 founded Faith for All, a non-profit dedicated to promoting and supporting inclusive faith communities. He was then invited to go to Vanderbilt University to help develop a line of research at the intersection of disability and faith while earning his doctorate in Special Education. His dissertation research involved gathering perspectives from almost 900 U.S. families with a son or daughter with intellectual disability in order to understand and improve family quality of life.
Dr. Boehm enjoys cultivating what he calls "Relational depth for Kingdom breadth," which involves pressing into deeper relationships of transparency and authenticity to love God and others well for the sake of spreading the Kingdom of God here on Earth. He does this first and foremost with his wife and five children, and together they are committed to building inclusive community whereby people at the margins of society are embraced with God's extravagant and compelling love.