CUE has facilities on the main campus of Wheaton College and in Chicago. The Center will partner with other organizations for events and programs around the world.
Wheaton College Campus
Memorial Student Center, Wheaton College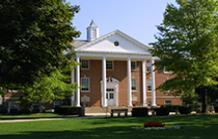 The Center's main office is on the 2nd Floor of Memorial Student Center (with the Department of Politics & International Relations) on the main campus of Wheaton College.
Chicago
500 E. 61st Street, Chicago, Wheaton College Chicago Facility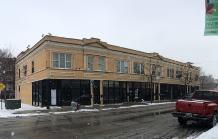 CUE operates Chicago-based programs from a recently renovated facility in the Woodlawn neighborhood of Chicago, a primarily African-American community on the city's south side. Our buildings include multiple student apartments, 2 staff apartments, an office, and several classrooms. The Woodlawn neighborhood is an up and coming area of Chicago, situated close to the University of Chicago and includes many parks and recreational areas, as well as the future home of the Obama Presidential Center. Woodlawn is located along the city's south lakefront with easy access to public transportation that connects students to the rest of the city.
In addition to the Woodlawn facility, CUE partners with other organizations to provide event-specific facilities as needed.
World
Partner facilities and event-specific facilities as needed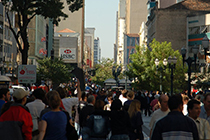 CUE will partner with organizations and programs throughout the world in order to advance the academic study of cities and transformational experiences of urban life.