The 2022-23 Symposium Series in Human Needs and Global Resources invites us to explore the meaning of faithful decolonization and to consider how its practice can constructively shape our formation of Christian community and our work as followers of Jesus to build more just, equitable, and peaceful societies.
---
Join us on Thursday, March 23 for the Spring 2023 Human Needs and Global Resources Symposium Lecture and Intern Poster Session.
In this lecture and panel, Dr. Juskus and panelists considered two sets of concerns — climate change and colonization — in order to explore how they have been intertwined in Christian thought and practice, on the one hand, and how Christian communities might help to generate more promising pathways forward, on the other. Stated as a question, how might Christians who have benefited for so long from colonization and carbonization begin to decolonize and decarbonize our thought and practice?
Watch the full lecture, panel, and Q&A here.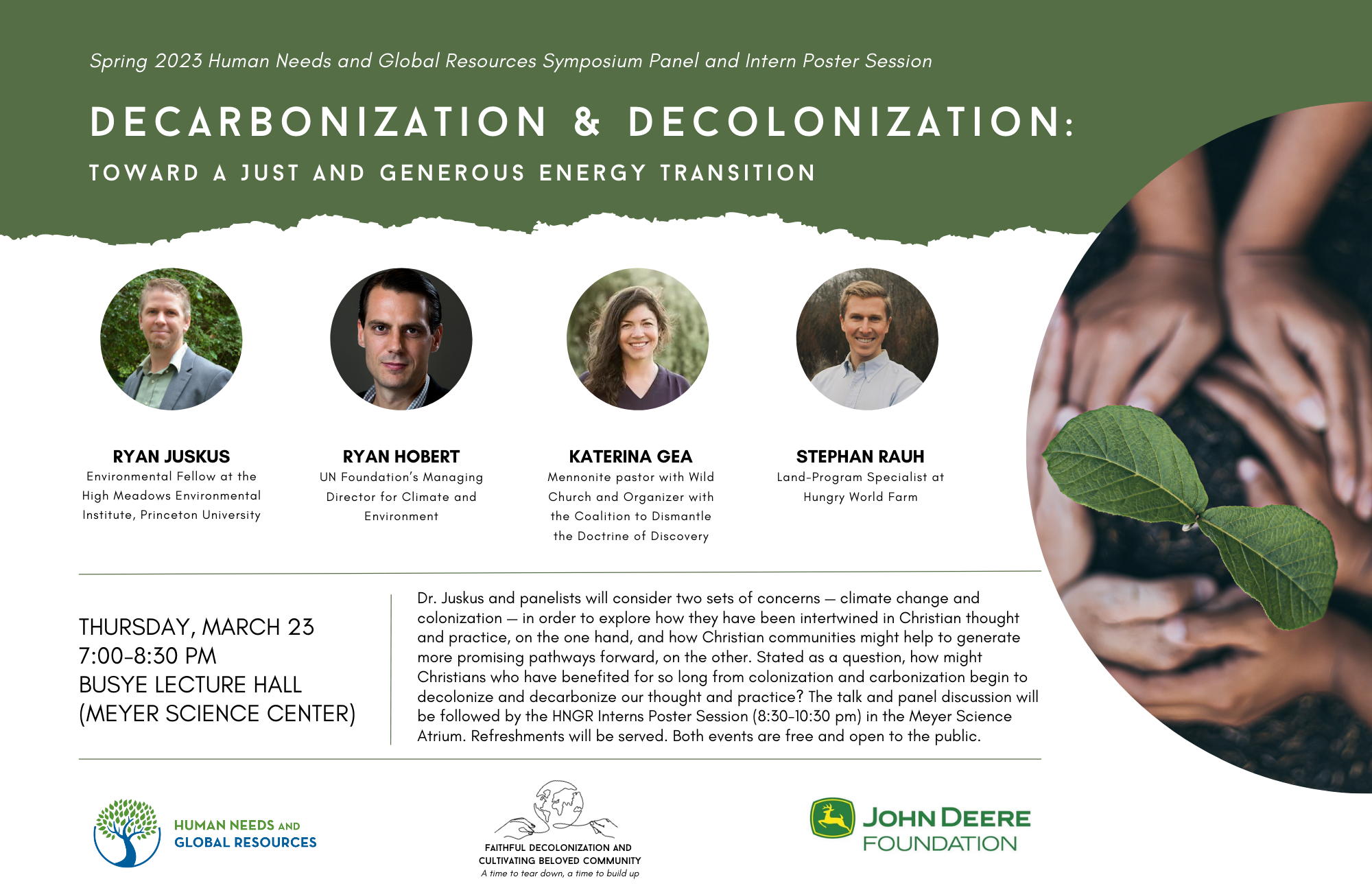 ---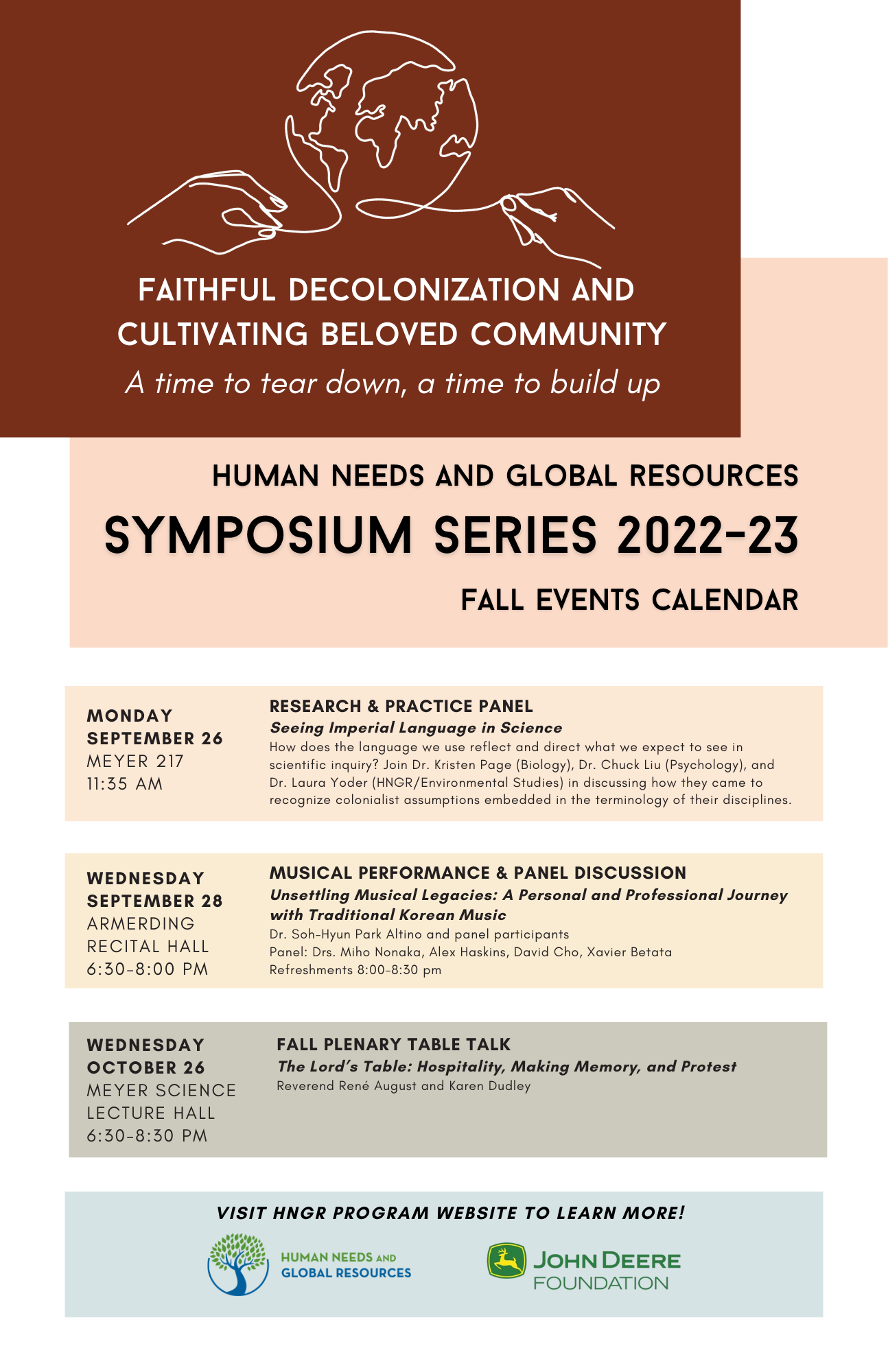 ---
Join us in exploring these timely and important themes during a plenary lecture titled, The Lord's Table: Hospitality, Memory Making, and Protest, on Wednesday, October 26, 2022 from 6:30-8:00 pm in the Busye Lecture Hall (Meyer Science Building). The Fall Symposium plenary lecture was given by Reverend René August, and included a conversation with special guest Karen Dudley.
Reverend René August is strategist, thought leader, disciple maker, speaker, author, co-conspirator, trainer, reconciler and friend. She lives in Cape Town, South Africa, and works at The Warehouse, which supports churches to live out the peace and justice of God for the world. René is part of The Justice Conference South Africa team.
Karen Dudley is a South African chef, food writer, and restaurateur. She is best known for her restaurant, The Kitchen in Woodstock, Cape Town. Karen has appeared on CNN and TEDx and has been interviewed by The New York Times and The Guardian.
Watch the full lecture and Q&A here.