2021 Symposium Theme and Content
The 2021 Wheaton College Symposium in Human Needs and Global Resources will convene leading mental health researchers and practitioners to consider the diverse and significant impacts of COVID-19 on mental health, on mental health services, and on frontline workers, and specifically church leaders and community health workers, who provide care and services to vulnerable populations. The 2021 Symposium will be a collaborative event organized by the Human Needs and Global Resources Program and the School of Psychology, Counseling, and Family Therapy. This joint Symposium will feature medical doctors, psychiatrists, counselors, and church leaders whose work and ministry aims to understand the factors that strengthen human mental health, community well-being, and community health infrastructure, and especially within and among vulnerable populations.
The presentations and workshops planned for the Symposium will explore several important and timely questions related to the impacts of the COVID-19 pandemic on mental health. How has the pandemic affected people with existing mental health illnesses? What new patterns of mental ill health and vulnerabilities have been generated by the pandemic? What have been the impacts of the pandemic upon mental health services, and especially upon community-based psychosocial support activities? How have frontline workers, including health care workers and faith-based caregivers, been impacted by COVID-19? How have local organizations and agencies that provide mental health care services and psychosocial support adapted their service strategies and practices? A particular thematic focus of the Symposium will be on mental health initiatives that seek to build the capacities of non-specialists to provide psychological services to vulnerable populations. Several Symposium presenters will detail their work with faith-based organizations, including local churches, church denominational networks, and faith-based development and health care organizations, in order to develop innovative approaches to mental health care.
Plenary lecture (October 12): Dr. Raja Paulraj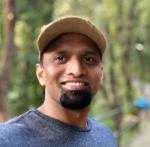 The Fall Symposium plenary lecture will be delivered by Dr. Raja Paulraj. Dr. Pualraj is a medical doctor, psychiatrist, and counselor based in Landour, Mussoorie, India, where he currently serves as a consultant psychiatrist and counselor with Emmanuel Hospital Association (EHA). Before joining EHA, Dr. Paulraj worked as a psychiatrist in various hospitals across India. He is passionate about equipping the faith-based organizations to develop their capacity to work as healing communities by providing counseling and care to those who are suffering and especially to people with mental illness. Other areas of work for him include being a staff care consultant with the global team of International Justice Mission (IJM). He serves as a non-resident scholar at the Center for Spirituality, Theology, and Health at Duke University School of Medicine, which promotes research in the area of spirituality and health. Dr. Paulraj also worked as a counselor for the Christian Counseling and Educational Foundation (CCEF) for three years. He is married to Jess and they have five children and they love exploring mountains, drinking chai, and meeting new people.
Full Schedule Coming Soon.