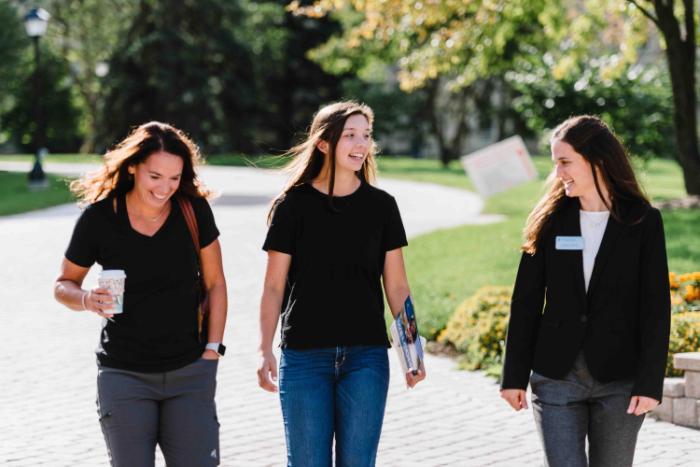 Join us on campus during the summer to get a glimpse of what Wheaton has to offer!
During the summer months when classes are not in session, we offer two different ways to visit our campus. Summer Preview Days are half-day events that will give you a great introduction to Wheaton's campus. Alternatively, join us at a time most convenient for your schedule throughout the summer by registering for an Individual Visit any day of the week.
Summer Visit Options
Summer Preview Days are a chance to experience a glimpse of Wheaton! You will get to meet our Admissions staff, tour campus, learn about Wheaton College, and have lunch on us. The event runs from 9:30am-2pm. Register for one of our Summer Preview Days below!
We welcome visitors to campus during the summer Monday-Friday from 9am-4:30pm. We're happy to offer you an individualized visit based upon your schedule.
On weekdays during the summer (May - August), campus tours and admissions information sessions will take place at the following times:
Monday - Friday
10:00 am Campus Tour
11:15 am Pathways to Wheaton - Information Session
2:00 pm Campus Tour
3:15 pm Pathways to Wheaton – Information Session
Chapel, class visits, and overnight dorm stays are unavailable during the summer. With at least one week advance notice, the Visit Coordinator may be able to arrange individual appointments with professors or coaches.
Register for a date that is convenient for you below!