Admissions Representative Map Development
This is the development area for the new admissions rep map. The HTML for the map can be found here:
Select your state and your representative will appear here.
---
Director
Over 50
Students from the state enrolled in the last 2 years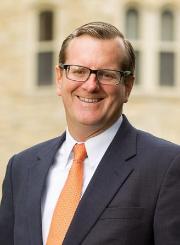 Tory Gum serves as Wheaton's regional director of development for the southeastern U.S. including Kentucky, Tennessee, North Carolina, South Carolina, Georgia, Alabama, Mississippi, Louisiana and Florida. Prior to coming to Wheaton, Tory served in a variety of roles at Judson University including key roles in advancement. Tory earned a bachelor's degree from Wayland Baptist University and completed his graduate studies at Northern Illinois University. Tory and his wife Sandy are honored to be a part of the Wheaton College family along with their children Alexa, Lauren, Jordan, Abigail, and Shawna.
Cynthia Iglesias is the Regional Director of Development for the Western Region, including Washington, Oregon, California, Idaho, Alaska, and Hawaii. Cynthia earned her B.A. from the University of Virginia in Interdisciplinary Studies. She has four daughters, one is an alumna from the class of '14 and two are current students at Wheaton College, which gives Cynthia a front-row perspective on campus life. Prior to joining the Development Department, Cynthia served in a variety of volunteer fundraising and leadership positions related to her husband's career and her daughters' preprofessional dance company.
"I am honored to be a part of what God is doing at Wheaton and also helping to advance the work For Christ and His Kingdom." Cynthia and her husband, David Iglesias '80, reside in Wheaton with their cocker spaniel, Anise.