Common Interest Clubs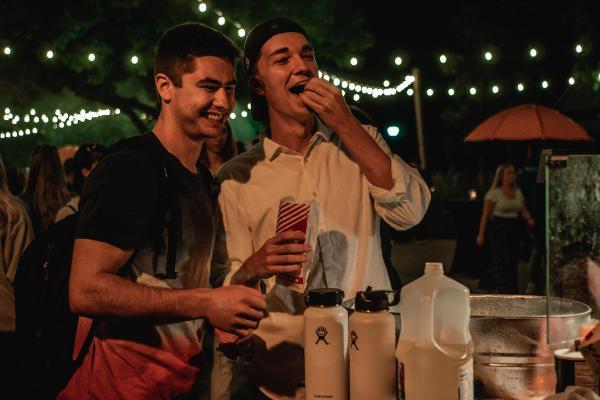 The Creation Society
To open dialogue about Young Earth Creationism, to discover what the Bible says about creation, and to discuss scientific evidence in light of Biblical creation.
Lighthouse
Student Managed Investment Fund
To equip and educate members in the process of managing the group's Fund through immersion in an environment that seeks to replicate that of a professional asset manager. Check out our website to find out more.
Sword Swallowers Bible Memory Club
The Thunderbirds
The Thunderbirds exists to unite Wheaton's campus over a common admiration for birds. We routinely go on birding outings (no previous experience required) and occasionally host other events related to ornithology.
Wheaton College Tolkien Society
To bring together Wheaton College faculty, staff, and students to enjoy, discuss, and have activities relating to the life and works of J.R.R. Tolkien. More
Wheaton College Swing Dance Club
To foster community and a love of swing dancing through lessons and dancing.