---
Solid Rock: Home Edition
Have you heard of Solid Rock? We're bringing it to your house! Tap the photos to learn more.
What is Solid Rock?
It's an optional part of the camper experience that challenges staff and campers to go above and beyond in a few specific areas of their camp experience: exercise before breakfast, engage God's Word, serve others, and pray with their cabin leader. We've adapted it to fit into your home!
Solid Rock: Home Edition
We're throwing down the challenge for the month of April. It involves running/walking, memorizing scripture, and surprising friends and family with acts of service. Need a way to track it? Create your own chart OR download ours!
We're in it together!
Solid Rock: Home Edition isn't just for HoneyRock campers. HoneyRock staff, moms, dads, friends—everyone's invited!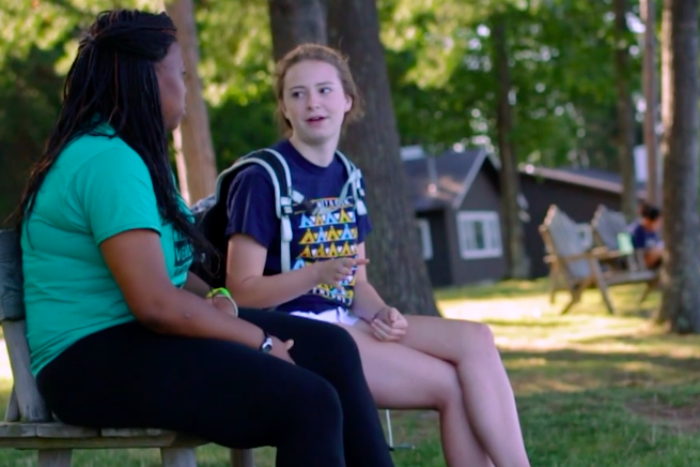 What's "a place apart"?
It's a place where you can set aside the noise, stress, and busyness of everyday life and meet with God. In this place, you aren't with perfect people but you are surrounded by an authentic community who sees, knows, and loves you well. It's not easy, but it's good—you learn that you're able to do tough things, no matter your circumstances. And you're learning. You learn about yourself, others, and God through all of it.
A place apart is where character is formed and Christian leaders are grown.
---
How to Talk About Unanticipated Change - Rachael Botting
Rachael Botting M.A. '15 is a Program Manager at HoneyRock and is pursuing her Ph.D. in Education. In this article, she shares three steps to talk about and navigate unanticipated change with children. (If your kids like Frozen, this is a must-read!)