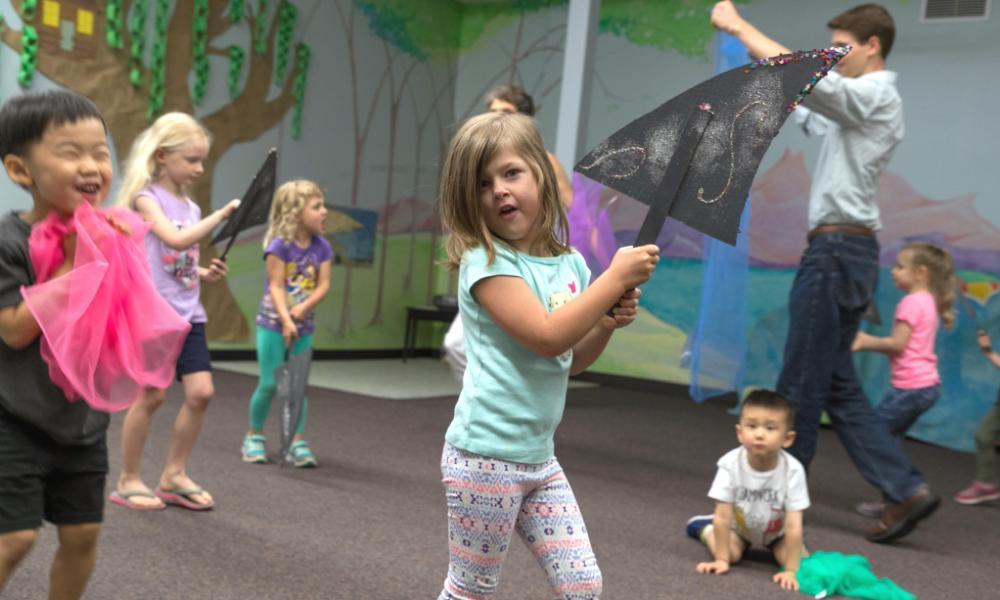 Musical Discoveries - Classes completed for this summer
Discover music with your child! Research shows that studying music as a young child builds a solid foundation for school readiness and academic success. CSA's Summer Music program is designed to build expressive and attentive skills through singing, focused listening, patterning and instrument play.
Musical Discoveries registration deadline May 31, 2019
Late registration fee, add $10
No refunds after deadline
Optional home music materials ($25) must be ordered by May 31, 2019
Classes take place on the Wheaton College campus in the Pierce Chapel located at 433 N. Washington Street Wheaton, IL
Enjoy bonding with your baby as you learn new songs, movement activities, fingerplays, dances, and listening activities in an enriching and joyful environment. Music stimulates auditory and brain development in infants. Parent/caregiver attends class with child.
JUN 10–14 | M–F | 8:45–9:15 am | P108 | $35*
Kathy Cathey, CSA Early Childhood Instructor
Come frolic in the sun, sand, and surf! In this class for parent and child, we'll dig in the sand, discover seashells, and meet lots of sea friends through delightful songs, instruments, stories, fingerplays, and movement activities. Parent/caregiver attends class with the child.
JUN 10–14 | M–F | 9:30–10 am | P201 | $45*
JUN 10–14 | M–F | 10:15–10:45 am | P201 | $45*
Ann Storm, CSA Early Childhood Instructor
Let's sail away and visit lands far and near! Each day your child will discover new places and people through imaginative play, movement activities, games, instrument exploration, and dances.
JUN 10–14 | M–F | 9:30–10:15 am | P108 | $60*
JUN 10–14 | M–F | 10:20–11:05 am | P108 | $60*
Kathy Cathey, CSA Early Childhood Instructor