Maps
Where does The Plague take place? See how it relates to the places Camus called home.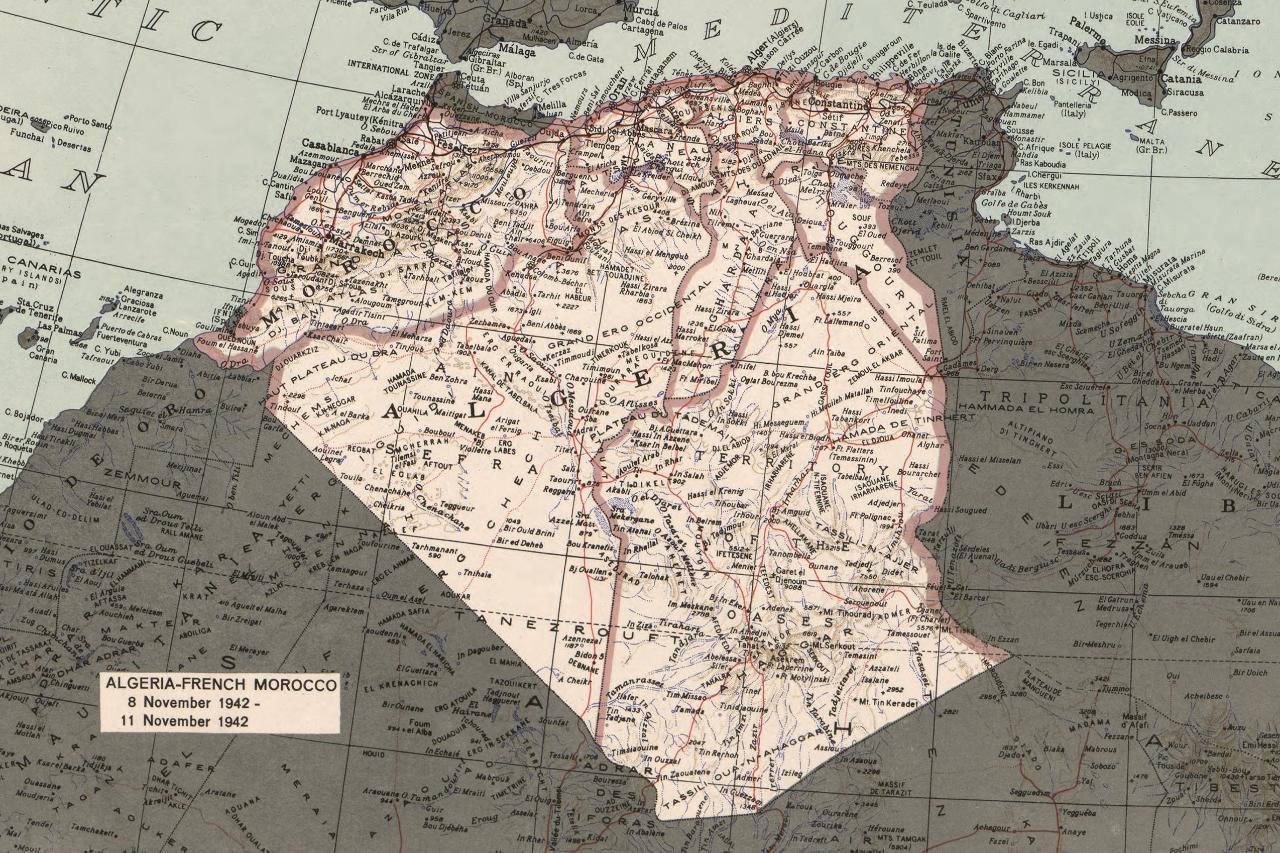 Map of Algeria, circa 1945 (https://www.loc.gov/resource/g5701s.ct003445/?r=-0.04,0.576,0.49,0.208,0)
Photos
Visualize the places in The Plague and important settings in Camus' life.
"For its ordinariness is what strikes one first about the town of Oran, which is merely a large French port on the Algerian coast, headquarters of the Prefect of a French Department. The town itself, let us admit, is ugly."[1]
Back to Reading Guide
[1] Camus, Albert. The Plague. Trans. Stuart Gilbert. New York: A. A. Knopf, 1948. 3. Print.